Hot Ones Season 22 Lineup Revealed
Sean Evans Reveals the Hot Ones Hot Sauces in Hot Ones Season 22 Lineup
Hot Ones is feeling 22! For the uninitiated, Hot Ones is the interview show that takes celebrity guests on a rollercoaster ride through increasingly spicy chicken wings, the "wings of doom." Host Sean Evans revealed the hot sauces coating the wings of doom for the Hot Ones Season 22 lineup and luckily, this hot sauce lineup is packed full of as much flavor as it is scorching hot spice. Hot Ones' new mild Buffalo sauce leads off on the first wing. It's tangy, it's rich, it's made with real butter, and it has gotten 5-star reviews from spicy food lovers - including Hot Ones' own Buffalo native, Camera Guy Bill. The lineup continues with unique flavors ranging from sweet Caribbean passion fruit to Italian Sambuca and fennel, before culminating in The Last Dab Xperience. Our most potent Hot Ones sauce yet, The Last Dab Xperience carries on a legacy started back in 2017 with the introduction of the first ever Last Dab hot sauce, the first sauce to feature Smokin' Ed Currie's Pepper X chili. It's a Hot Ones lineup filled with one-of-a-kind hot sauce, unforgettable spice and two new signature Hot Ones sauces, making Season 22 one for the history books. If you haven't secured your lineup yet, be sure to snag your Hot Ones 10 Pack to experience the Hot Ones tradition. Ready to summit Mt. Scoville? Assemble your friends, your wings, an antidote (Sean prefers ice cream) and let Sean Evans guide you through the Season 22 lineup!
Hot Ones Season 22 Lineup
Hot Ones 10 Pack - Season 22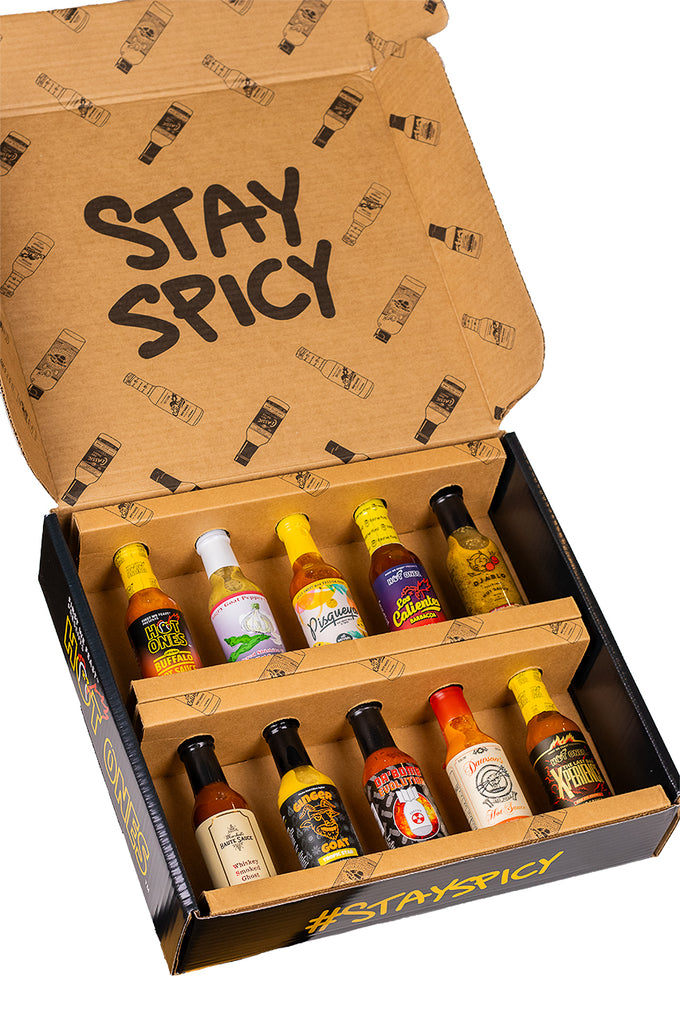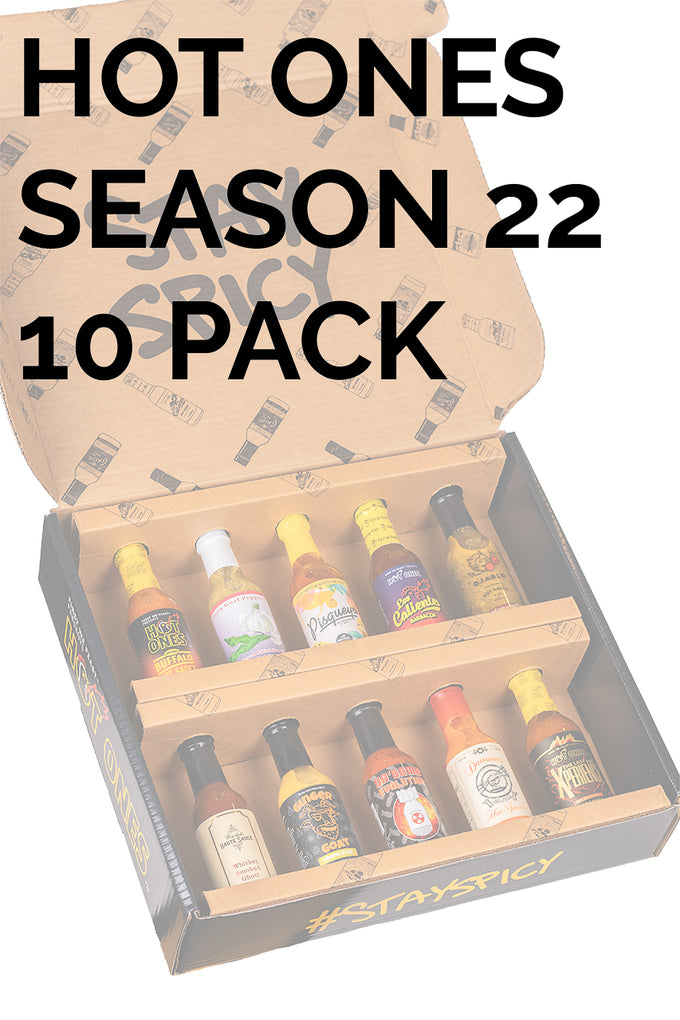 Hot Ones 10 Pack - Season 22
Experience the full Hot Ones lineup and take the Hot Ones Challenge with a Season 22 Hot Ones 10 Pack! The 10-Pack has everything you need to take the full 10-hot sauce challenge, just add wings. It comes with a Sean Evans-inspired tasting guide and Hot Ones stickers, of course. This hot sauce set makes an impressive gift! Looking to shop individual sauces from Season 22? Browse the Hot Ones Season 22 collection here.
$120.00
More Info