Hot Ones Season 22 Heat Pack
by

Hot Ones Hot Sauce

0 Reviews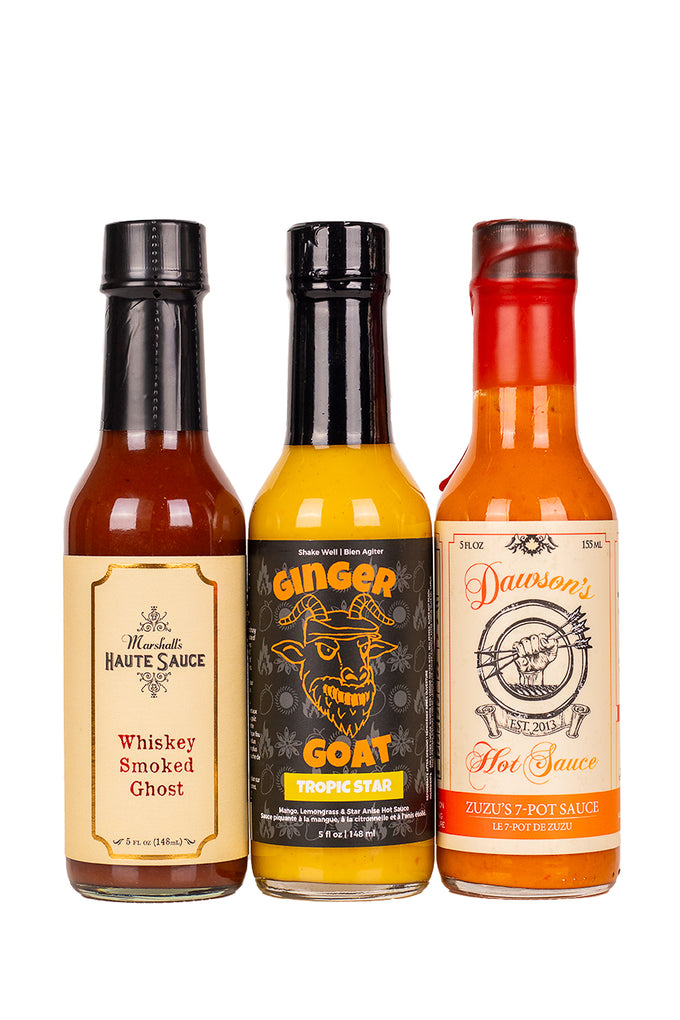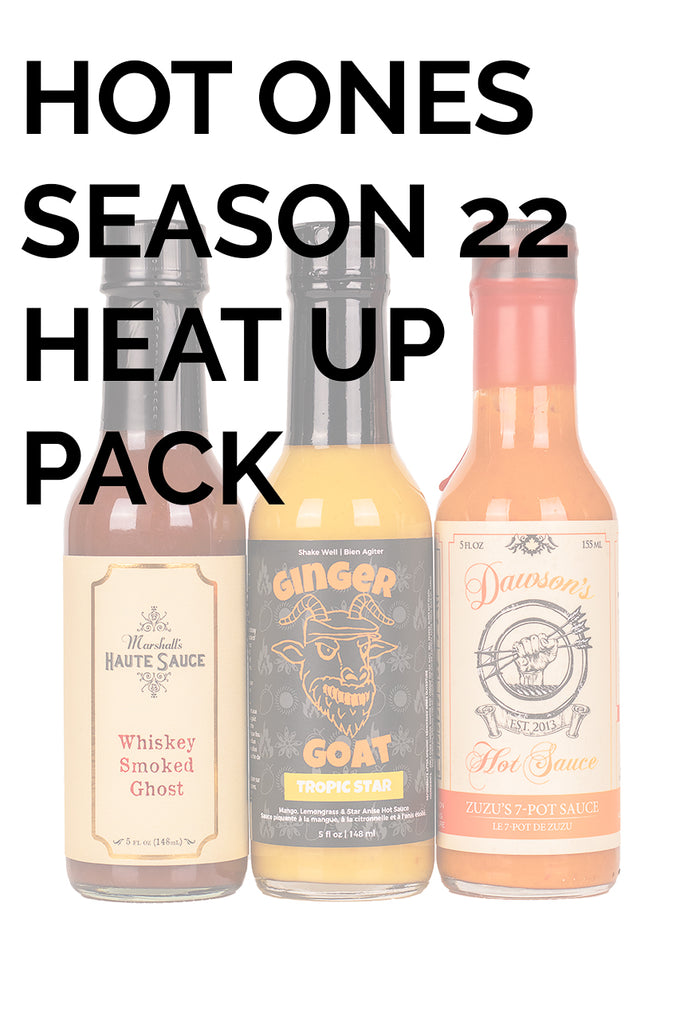 Pack Info
This hot sauce gift set features the spicier hot sauces in the Hot Ones Season 22 lineup. With plenty of potent peppers - smoked ghost peppers, peach pepper mash and 7-Pot peppers - and powerful flavor to boot, the wild side of Season 22 has some heaters! Unique ingredients like dates, lemongrass and Italian Sambuca make these hot sauces stand out. The perfect gift pack for pepperheads and high tolerance Spice Lords. Cheers to Hot Ones Season 22!
Included Sauces
Whiskey Smoked Ghost | Marshall's Haute Sauce Heat: 6 / 10 Ingredients: Apple cider vinegar, white balsamic vinegar, onions, tomato paste (fresh vine ripened organically grown tomatoes), date syrup (organic dates), Uncle Nearest 1856 whiskey, smoked Bhut Jolokia peppers (ghost chili), kosher salt, black pepper Size: 5oz
Tropic Star Hot Sauce | Ginger Goat Heat: 7 / 10 Ingredients: Apple cider vinegar, mangos, rice vinegar (water, rice), bell pepper, lemon juice, super hot peach mash (peppers, distilled vinegar), ginger, carrot, extra virgin olive oil, garlic, lemongrass, sea salt, sugars (turbinado sugar), cilantro, star anise, white pepper Size: 5oz
Zuzu 7-Pot | Dawson's Hot Sauce Heat: 9 / 10 Ingredients: Red pepper, 7-pot mash (7-pot peppers, vinegar), garlic, sugars (maple syrup), vinegar, extra virgin olive oil, sambuca, fennel seed, ghost pepper, sea salt Size: 5oz
Reviews
Fetching reviews!
Frequently Purchased With