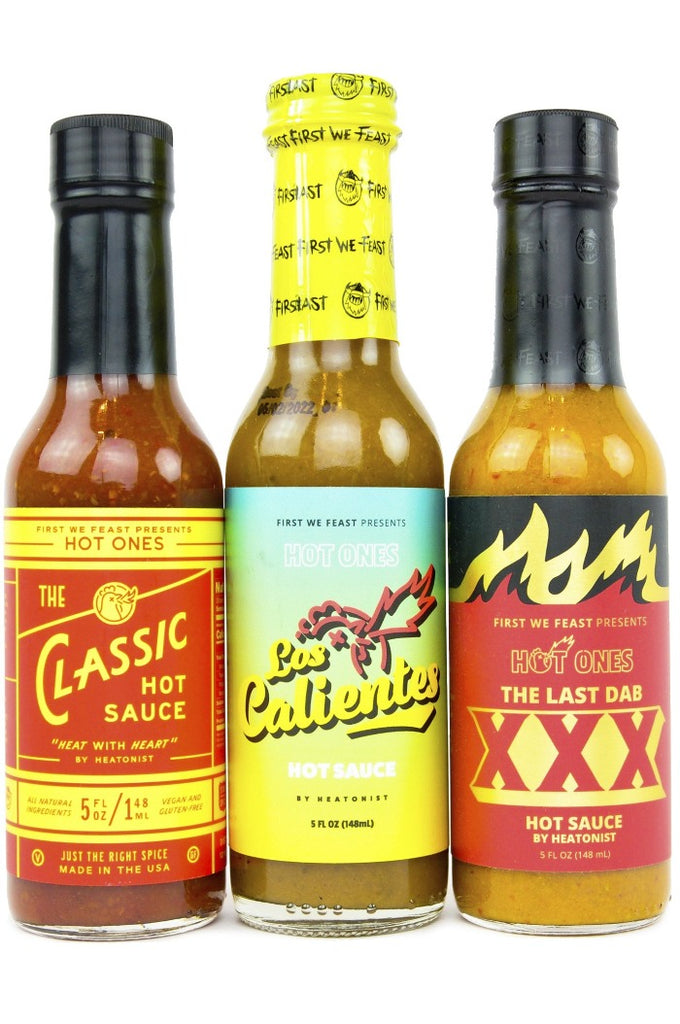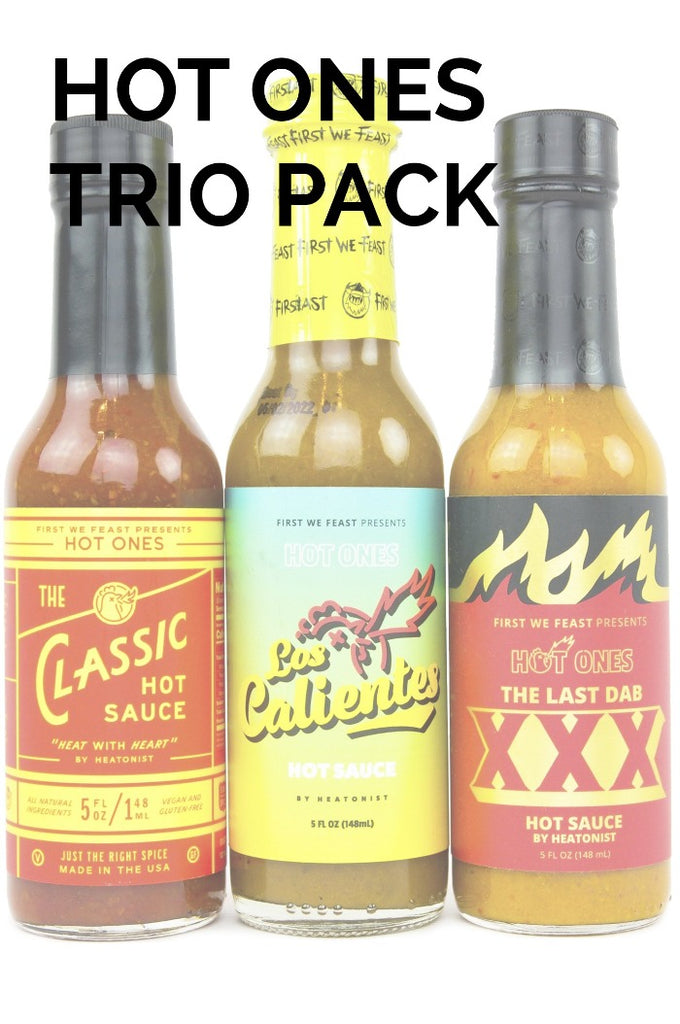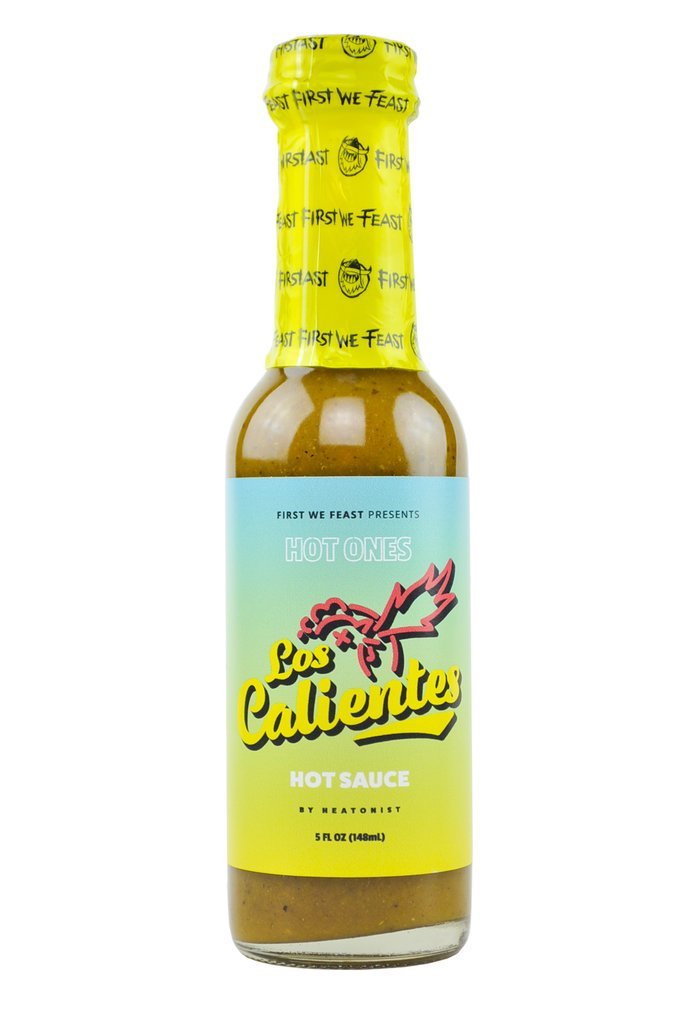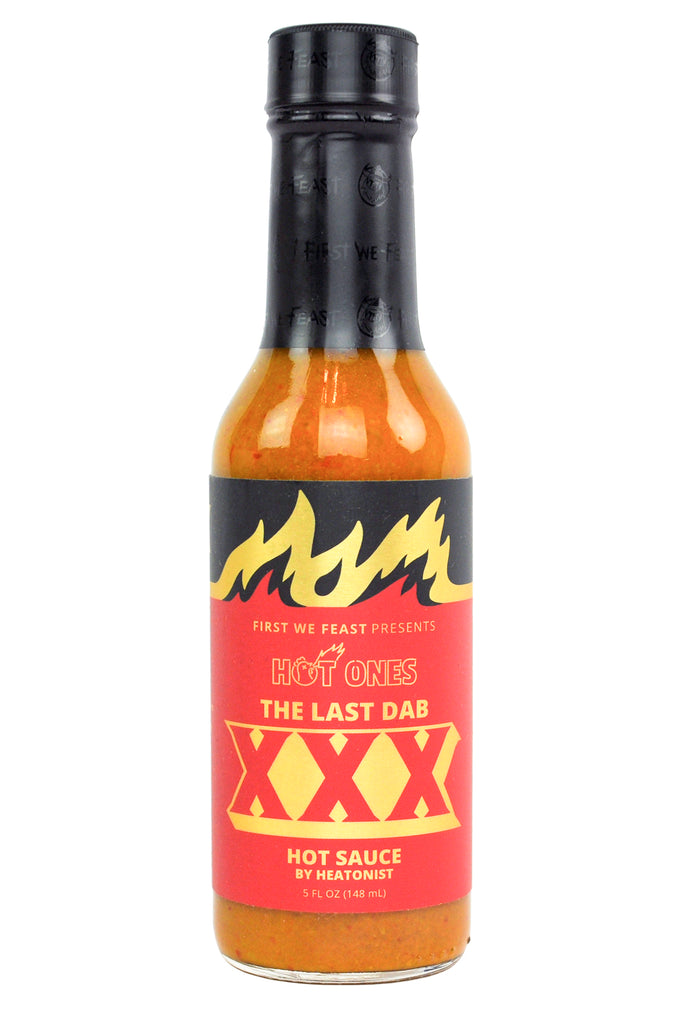 Pack Info
The ultimate Hot Ones pack! Featuring our three signature Hot Ones sauces, this Trio takes you on a journey from mild to XXX wild with the first, fourth and tenth sauces in the lineup. Kicking things off with is The Classic - an ode to traditional American sauce legacies. Then Los Calientes shakes things up with smokey-sweet, baja Cali vibes. Last but certainly not least, The Last Dab XXX is the latest in a long legacy of ferocious final sauces, this time with three different variants of Pepper X. Dab up some wings for a mini Hot Ones challenge or pair with the Heat and Warm Up Packs for the full experience.
Included Sauces
The Classic | Hot Ones Hot Sauce Heat: 2 / 10 Ingredients: Organic chile de arbol peppers, organic apple cider vinegar, organic vinegar, water, organic garlic, kosher salt, organic turmeric Size: 5 fl oz
Los Calientes | Hot Ones Hot Sauce Heat: 5 / 10 Ingredients: Chiles (green serrano, applewood smoked  green serrano, orange habanero), apple cider, apricot (ascorbic acid added), apple cider vinegar, lemon juice, tomatillo, agave nectar, water, garlic, salt, toasted onion, cumin, culantro, black pepper, celery seed Size: 5 fl oz
The Last Dab XXX | Hot Ones Hot Sauce Heat: 11 / 10 Ingredients: Pepper X, chocolate pepper X, peach pepper X, distilled vinegar, ginger root, turmeric, coriander, cumin, dry mustard Size: 5 fl oz
Reviews
Fetching reviews!