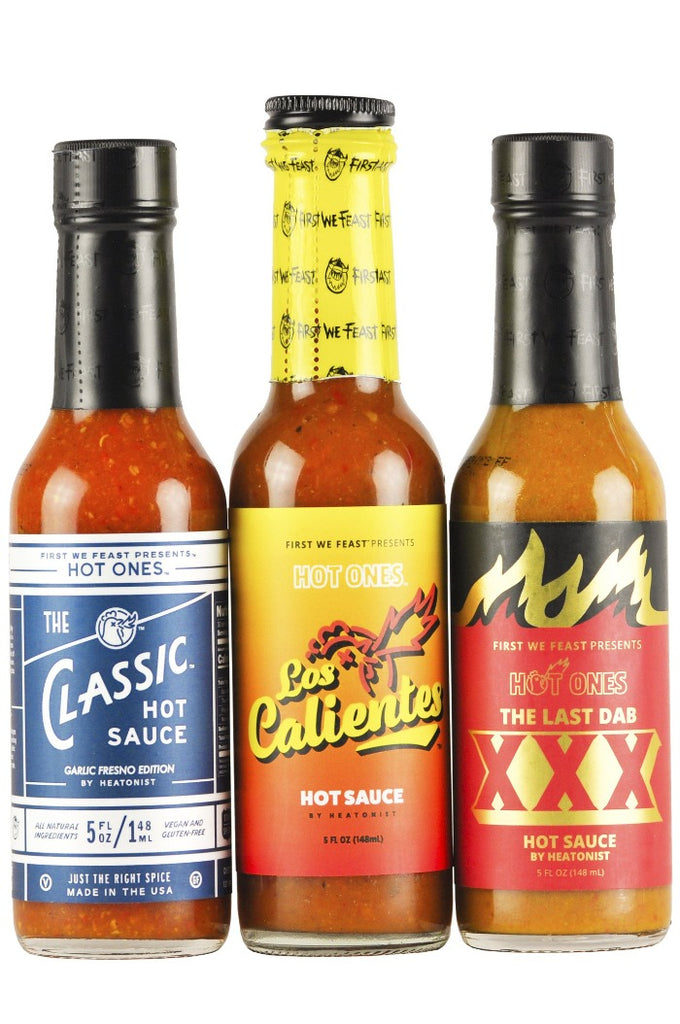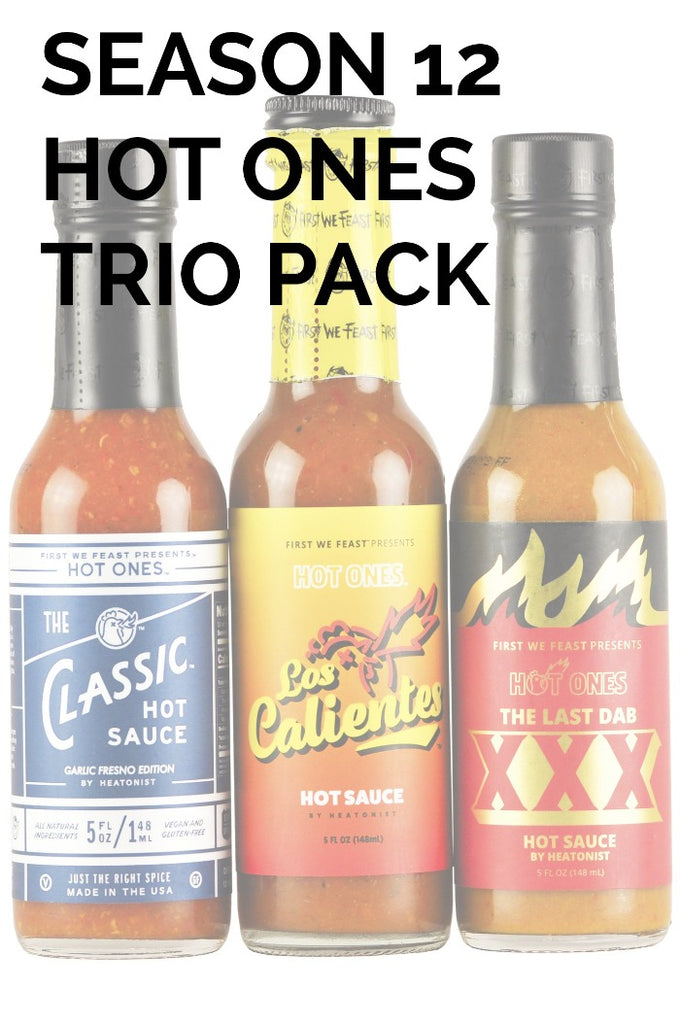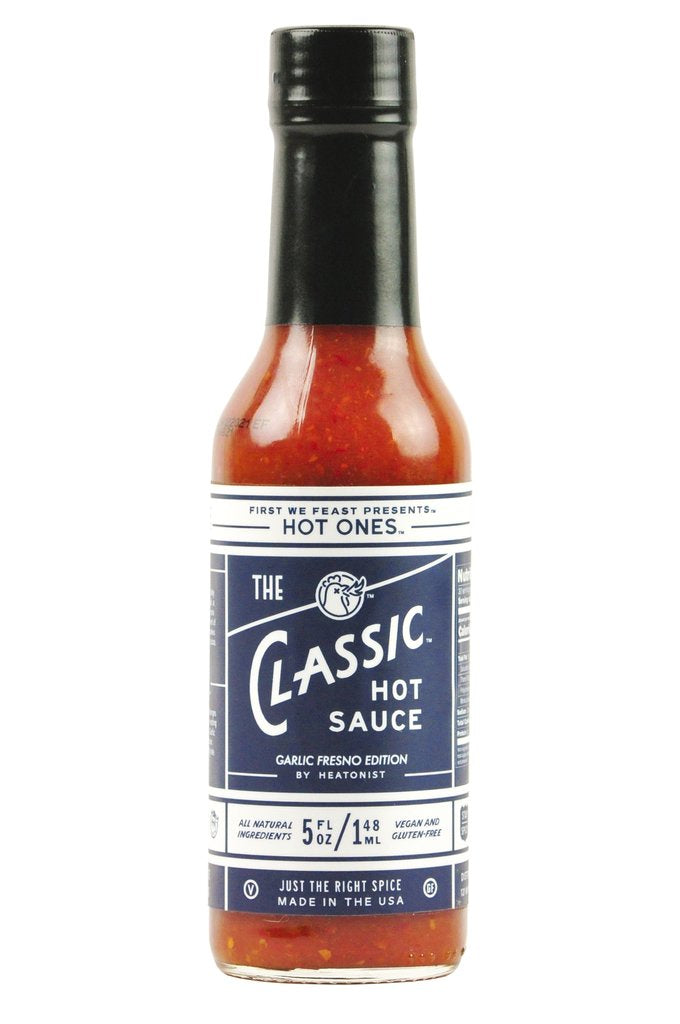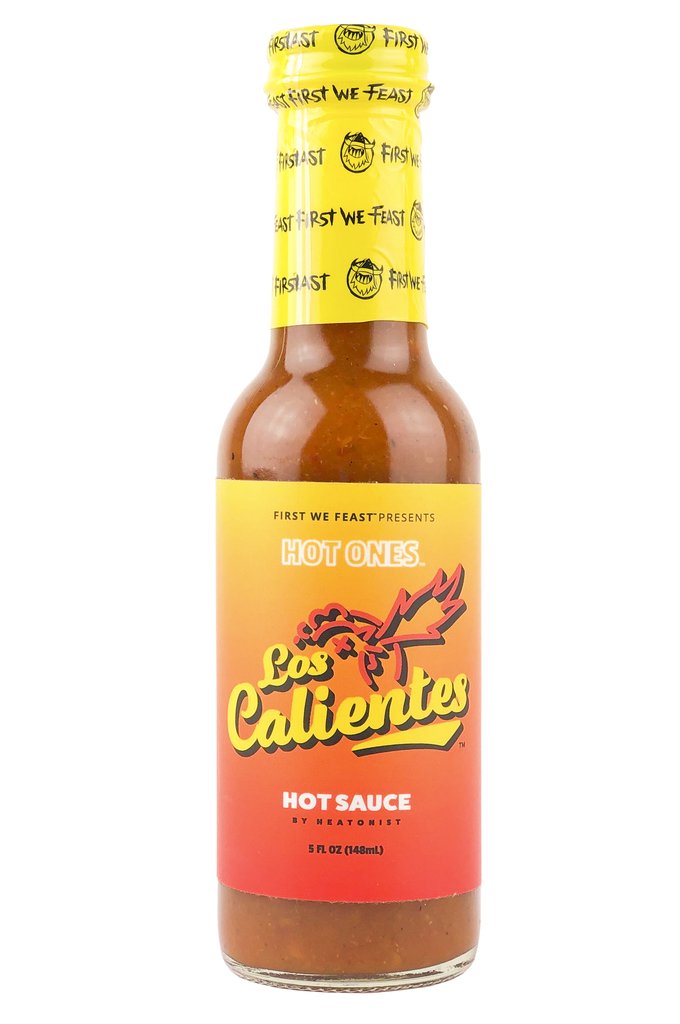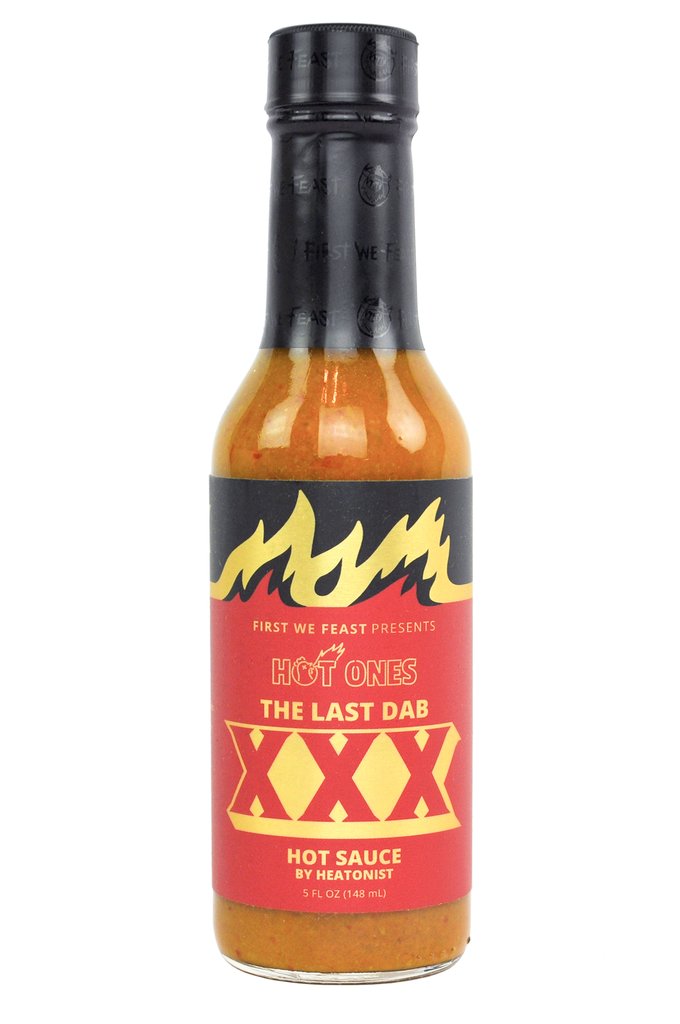 Pack Info
The official Trio of Hot Ones Season 12! This pack features the first, fifth and tenth sauces in the lineup, including our newest Hot Ones exclusive, The Classic: Garlic Fresno Edition or "Blue Label." Born from a delicious accident, this edition maxes out the garlic and swaps in beautiful Fresno chiles from Smokin' Ed's farm. In the five spot is Los Calientes Rojo, a fruity sauce that mixes habanero heat and cumin smoke with the sweetness of apricots and a splash of citrus. At this point, The Last Dab XXX needs no introduction. But just in case you forgot, its three different varieties of Smokin' Ed's Pepper X form the flaming finish to the lineup, leaving celebrities teary eyed and gasping for the green room. No Hot Ones challenge is complete without this trio of all-stars!
Included Sauces
The Classic - Garlic Fresno Edition | Hot Ones Hot Sauce Heat: 2 / 10 Ingredients: Fresno chile pepper, water, apple cider vinegar, garlic puree (garlic and water), vinegar, kosher salt, organic dried garlic, organic turmeric, organic black pepper Size: 5 fl oz
Los Calientes Rojo | Hot Ones Hot Sauce Heat: 5 / 10 Ingredients: Peppers (Smoked red jalapeno, habanero), apricot (ascorbic acid and citric acid added), apple cider vinegar, agave nectar, lemon juice, tomatillo, water, garlic, salt, toasted onion, cumin, culantro, black pepper, thyme, celery seed Size: 5 fl oz
The Last Dab XXX | Hot Ones Hot Sauce Heat: 11 / 10 Ingredients: Pepper X, chocolate pepper X, peach pepper X, distilled vinegar, ginger root, turmeric, coriander, cumin, dry mustard Size: 5 fl oz
Reviews
Fetching reviews!