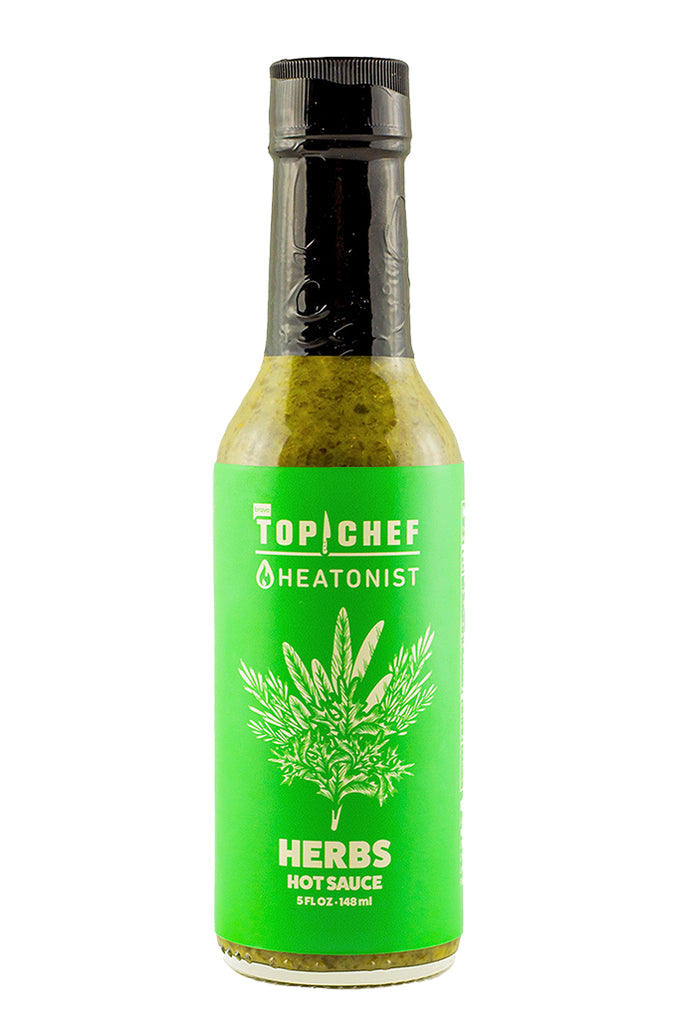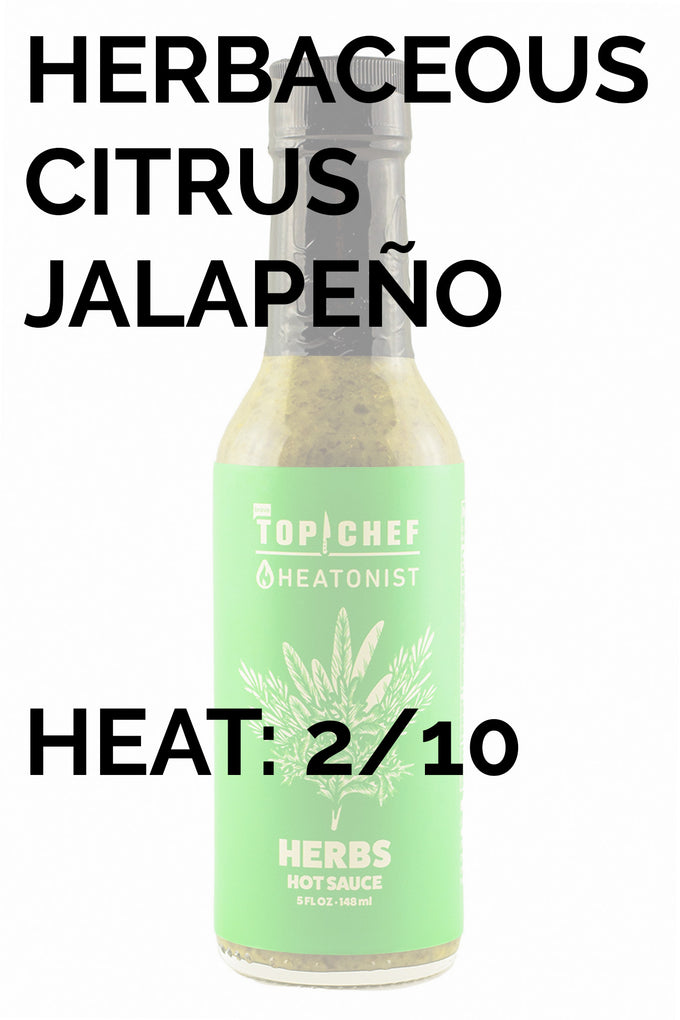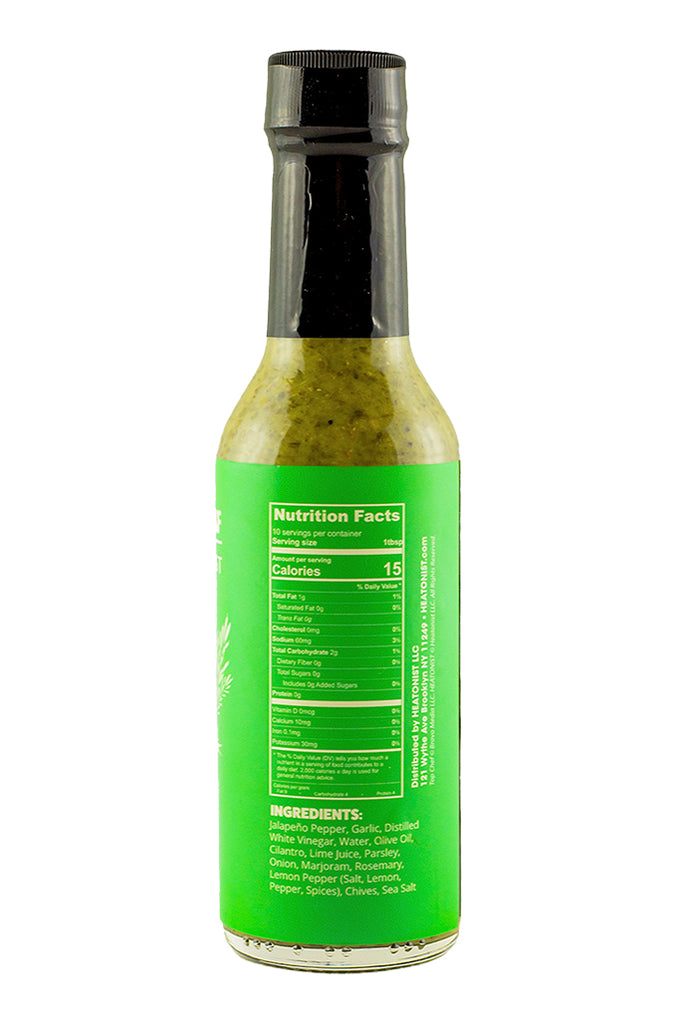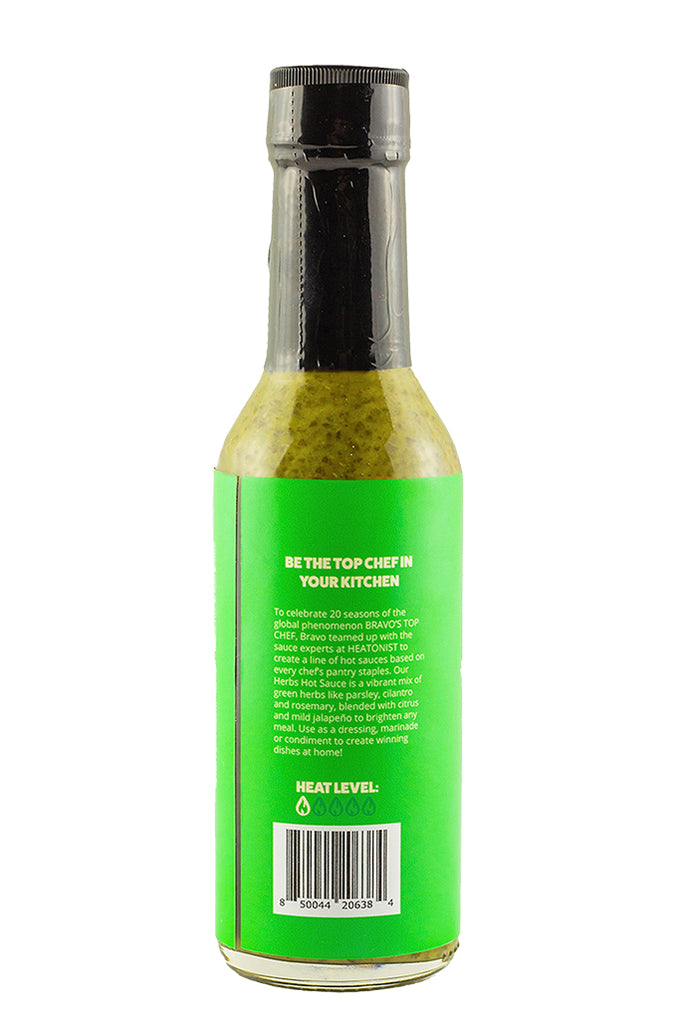 Hot Sauce Info
This herbaceous hot sauce was created in partnership with Bravo's Top Chef to celebrate the show's 20th season! It combines mild heat from jalapeño pepper with a bright blend of vibrant herbs and citrus. On first taste, you get all the verdant notes of the herbs, which include cilantro, parsley, marjoram, and rosemary. Then the tang of the citrus chimes in along with the subtle spice of jalapeño. Bravo's Top Chef World All-Stars brings together all-star cheftestants from all over the world, so we drew inspiration from the essential ingredients chefs around the globe use to create winning dishes. This all-natural sauce will quickly become a pantry staple for dressing veggies, topping omelets and anywhere you'd regularly apply herbs. Try a dab on oysters! 
Ingredients: Jalapeño pepper, garlic, distilled white vinegar, water, olive oil, cilantro, lime juice, parsley, onion, marjoram, rosemary, lemon pepper (salt, lemon, pepper, spices), chives, sea salt
Size: 5 fl oz
Tasting Notes
| | |
| --- | --- |
| Heat | 2 / 10 |
| Fruit | None |
| Garlic | Medium |
| Sweet | Medium |
| Smoke | None |
| Salt | None |
| Vinegar | Medium |
Reviews
Fetching reviews!
Get it in a Pack!
Frequently Purchased With