Kranked Hot Sauce
by

Hellfire Hot Sauce

50 Reviews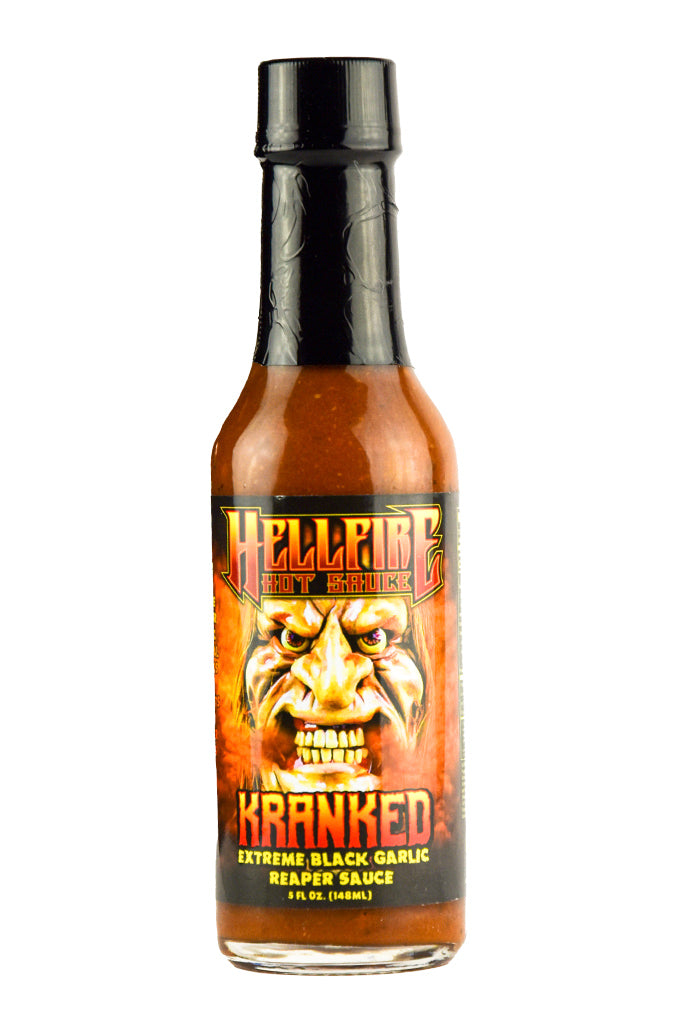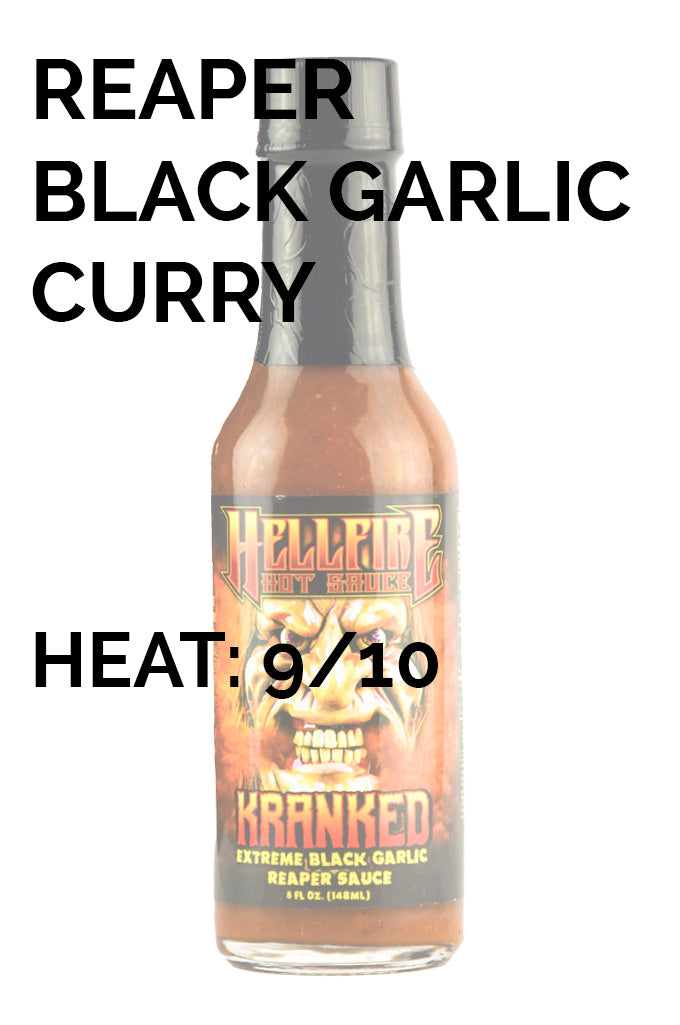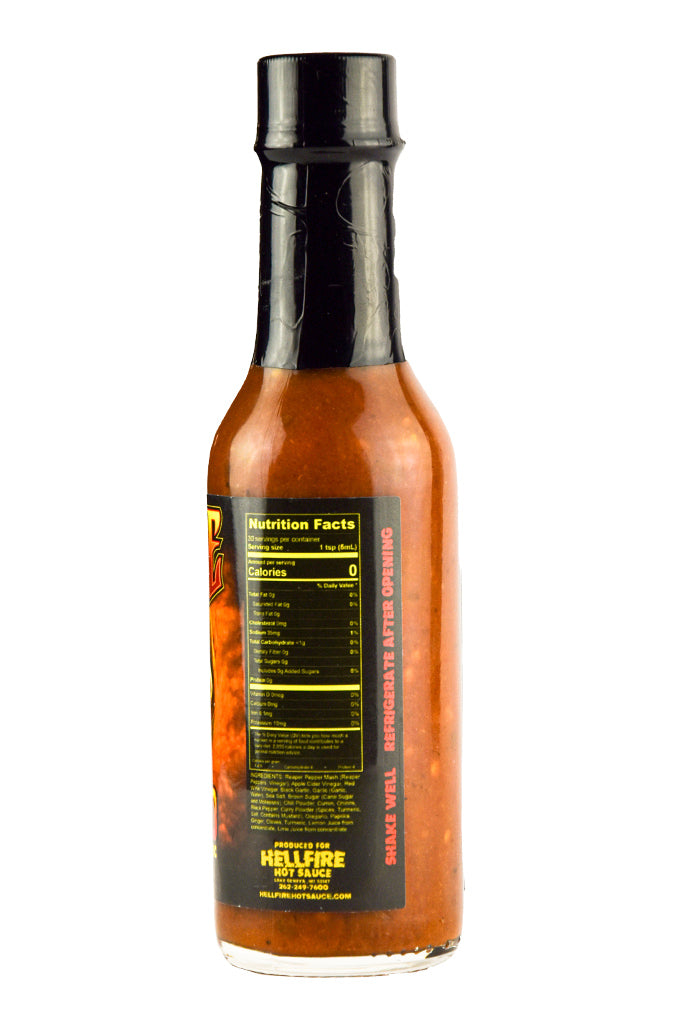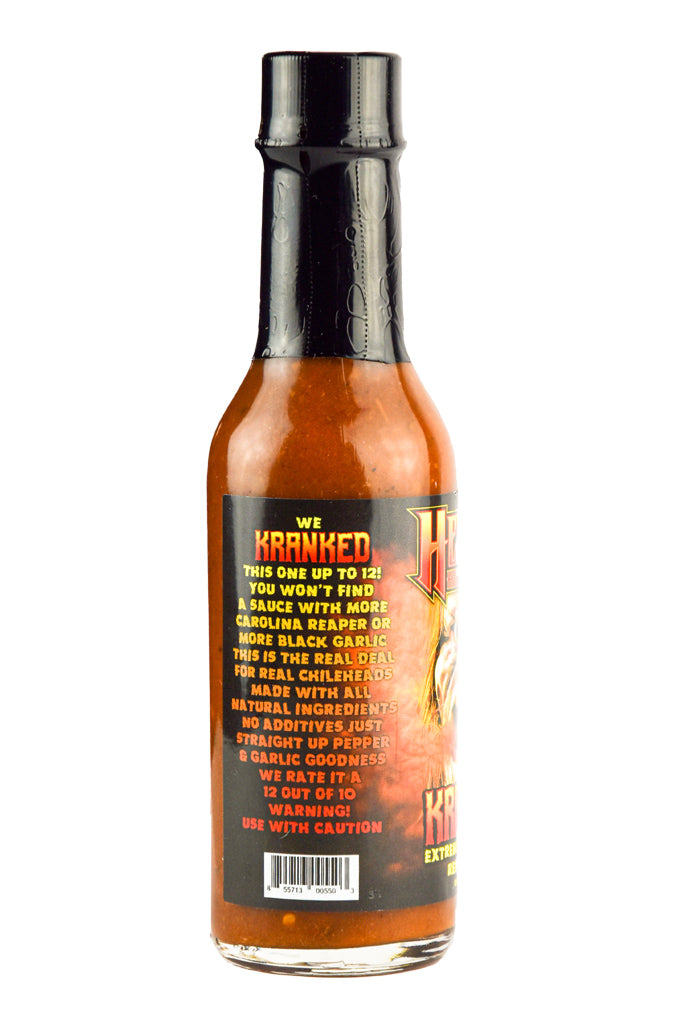 Hot Sauce Info
Hellfire Hot Sauce: bringing heavy metal labels and hellishly hot peppers to the #9 spot on Hot Ones once again! Returning to the wings of doom after singeing celebrity tongues on Seasons 6 and 8, Hellfire is upping the ante with both bold flavor and heat with this black garlic meets curry number. Carolina Reapers add a sinister delayed spice that won't go quietly. Perfect for kranking up the volume on rich dishes like curries, mac and cheese or even short ribs.
Ingredients: Reaper pepper mash (Reaper peppers, vinegar), apple cider vinegar, red wine vinegar, black garlic, garlic (garlic, water), sea salt, brown sugar (cane sugar and molasses), chili powder, cumin, onions, black pepper, curry powder (spices, turmeric, salt, contains mustard), oregano, paprika, ginger, cloves, turmeric, lemon juice from concentrate, lime juice from concentrate
Size: 5 fl oz
Tasting Notes
| | |
| --- | --- |
| Heat | 9 / 10 |
| Fruit | None |
| Garlic | High |
| Sweet | Medium |
| Smoke | Medium |
| Salt | Low |
| Vinegar | Medium |
Reviews
Fetching reviews!
Get it in a Pack!