Splashy Vinegar Hot Sauce Trio Pack
by

HEATONIST

1 Review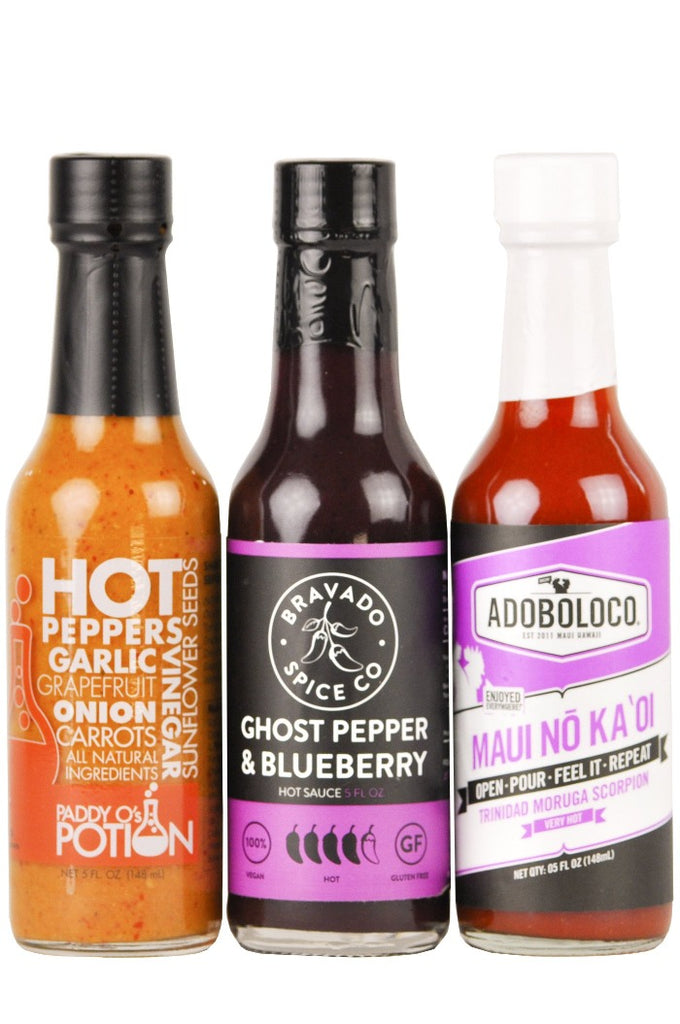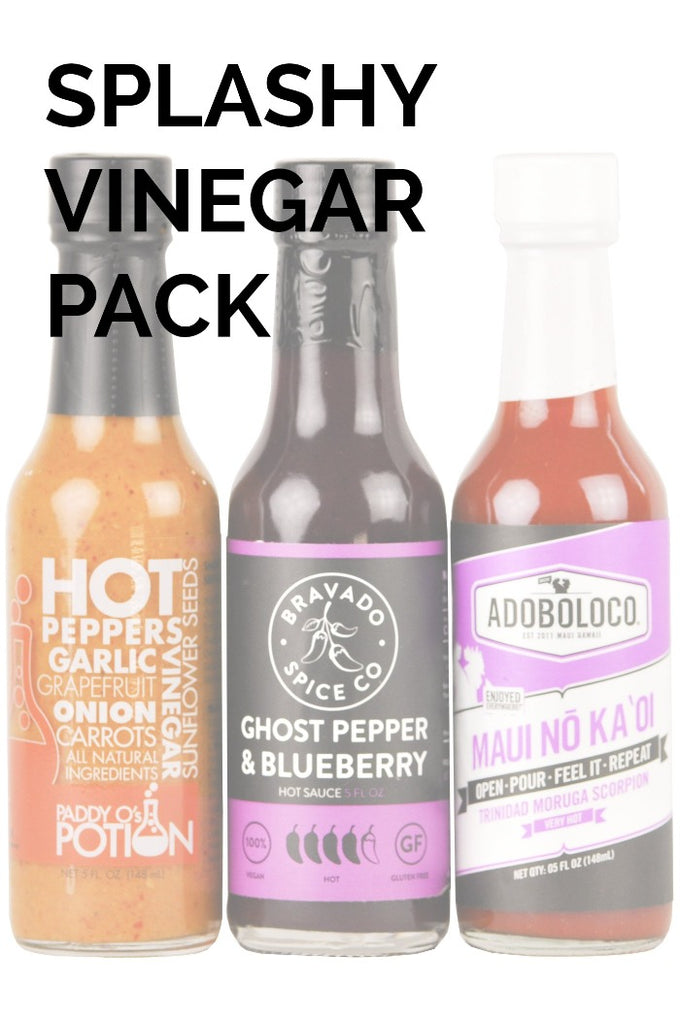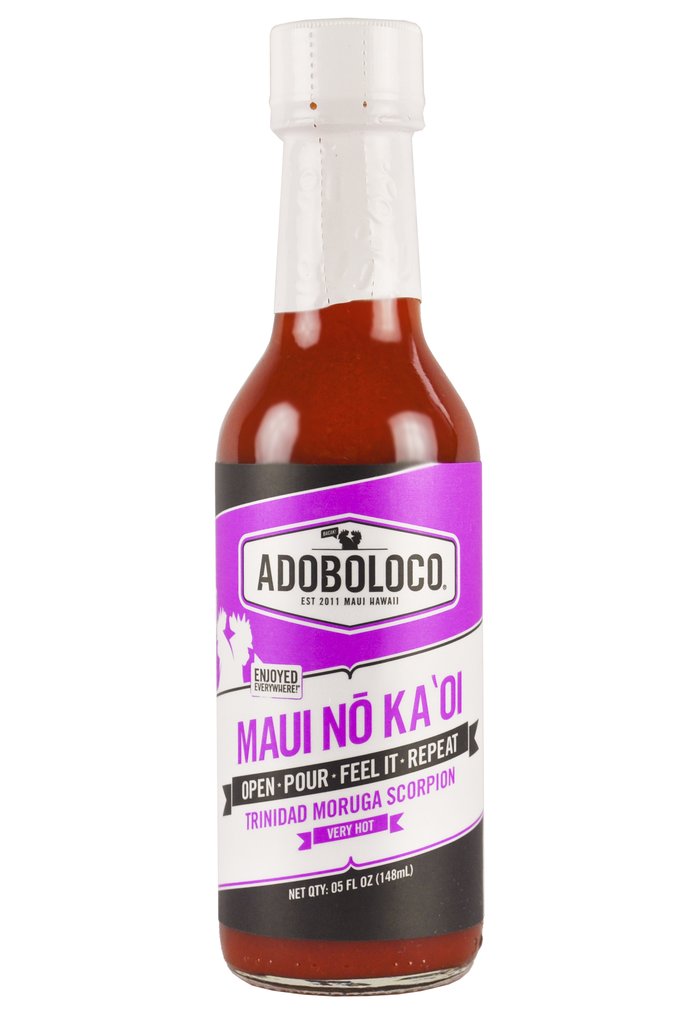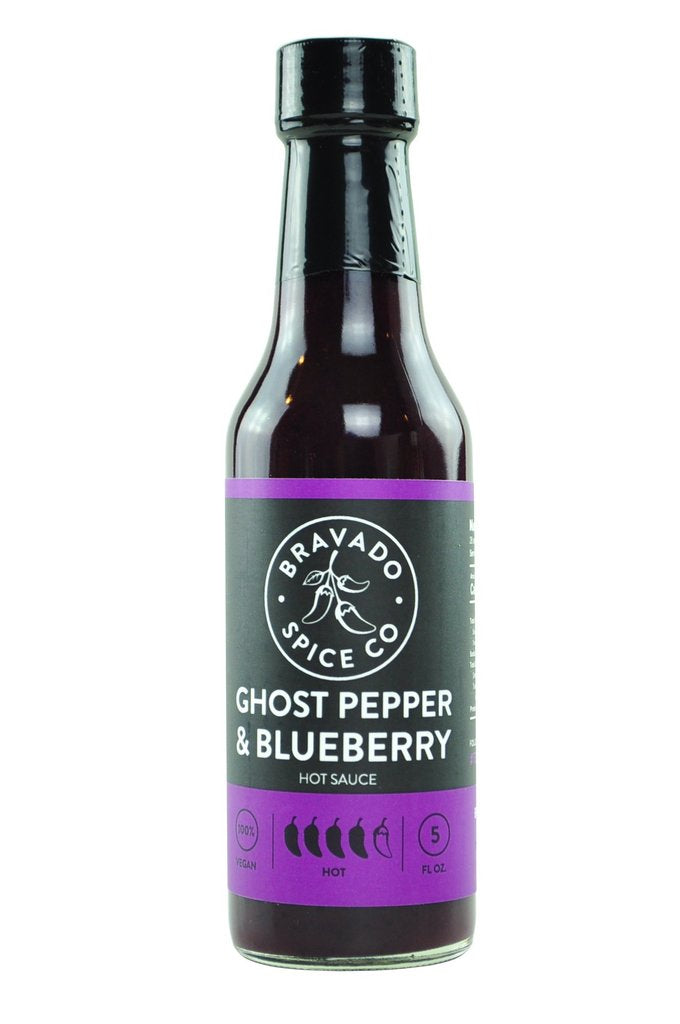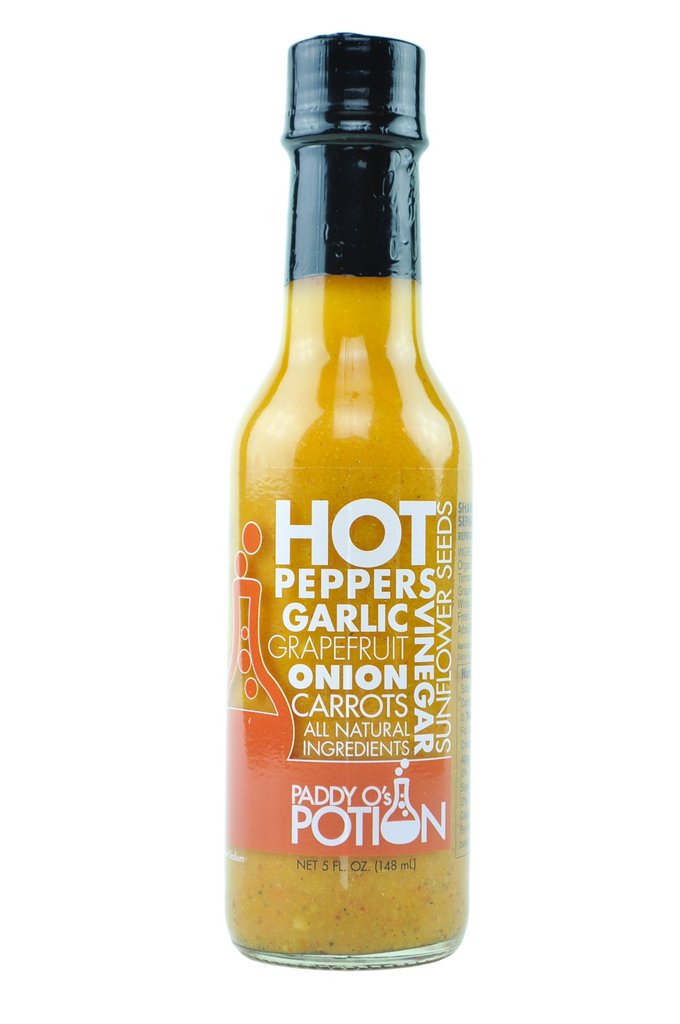 Pack Info
Sometimes life calls for a hot sauce that makes your cheeks pucker! Most hot sauce recipes use vinegar as a preservative, but these three bottles really allow the tang to shine. Bright and tart, they add a pop of needed acidity to rich foods like eggs, fried chicken, grilled cheese and more. Bonus: the splashy texture makes them easy to pour!
Included Sauces
Paddy O's Potion Hot Sauce | Popp Sauce Heat: 3 / 10 Ingredients: White vinegar, organic carrots, organic tomatoes, red wine vinegar, grapefruit juice, habanero, white onion, sunflower seeds, fresh garlic, sea salt, dried arbol pepper, black pepper Size: 5 fl oz
Ghost Pepper & Blueberry Hot Sauce | Bravado Spice Co Heat: 6 / 10 Ingredients: Blueberry, white wine vinegar, ghost pepper, sea salt, black pepper Size: 5 fl oz
Maui No Ka Oi Hot Sauce | Adoboloco Heat: 7 / 10 Ingredients: Apple cider vinegar, Trinidad Moruga Scorpion peppers, sea salt, garlic Size: 5 fl oz
Reviews
Fetching reviews!