Everything But the Sushi & Dumplings Hot Sauce
by

Seed Ranch Flavor Co

18 Reviews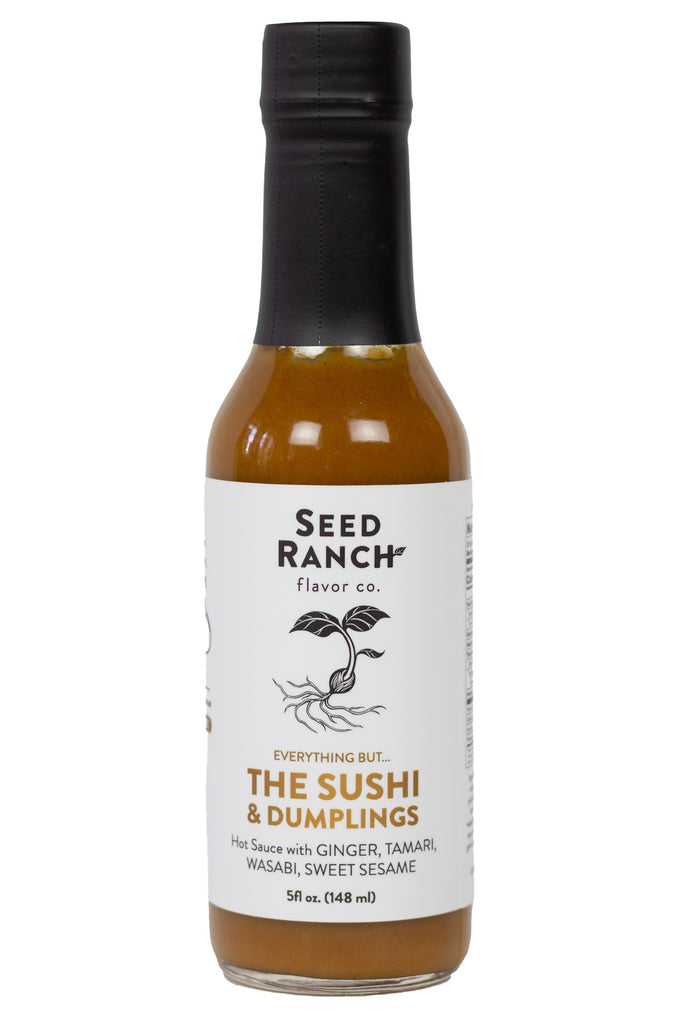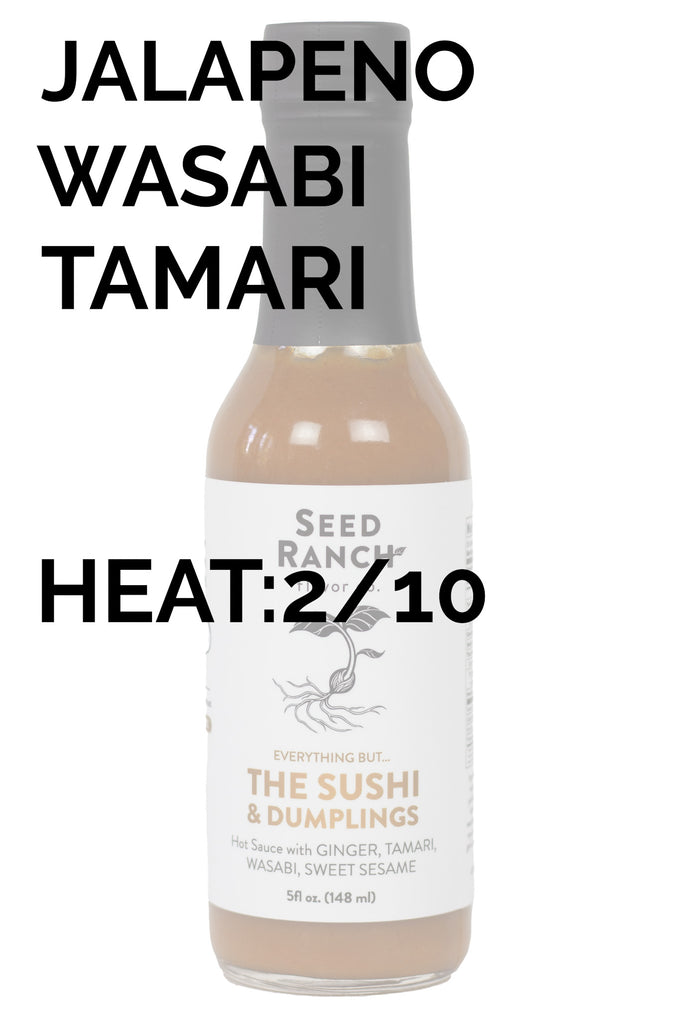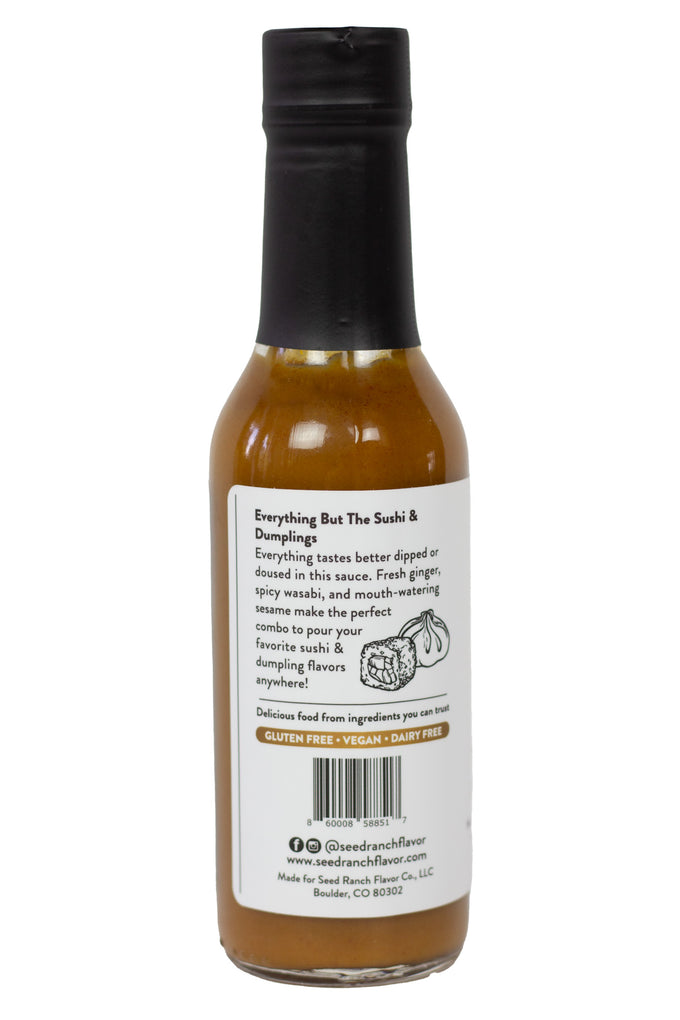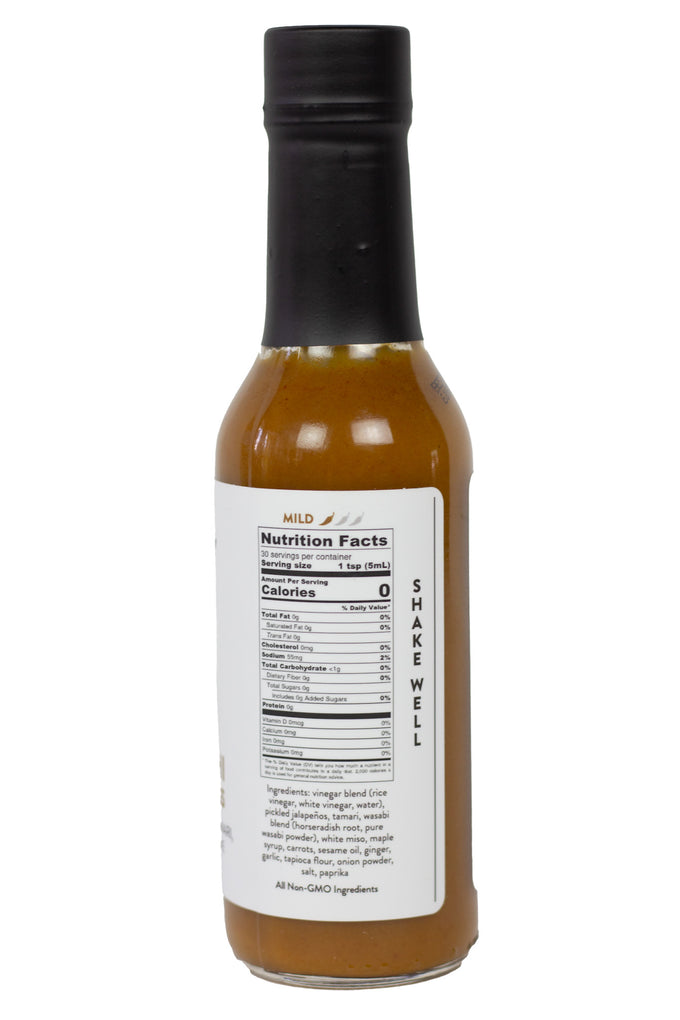 Hot Sauce Info
Tongue tingling fun! This gluten-free sauce is everything you love about dipping sushi in soy sauce and wasabi, in a hot sauce. Just the right amount of wasabi and mild jalapeno tickle the taste buds awake to enjoy umami notes from tamari, white miso and sesame oil. You'll want to pour this liberally over sushi, dumplings, rice, bao, salads and more. With its horseradish-y kick, it also makes a killer addition to egg sandwiches (like the Japanese-style egg salad sando that went viral)!
Ingredients: vinegar blend (rice vinegar, white vinegar, water), pickled jalapeños, tamari, wasabi blend (horseradish root, pure wasabi powder), white miso, maple syrup, carrots, sesame oil, ginger, garlic, tapioca flour, onion powder, salt, paprika
Size: 5 fl oz
Tasting Notes
| | |
| --- | --- |
| Heat | 2 / 10 |
| Fruit | None |
| Garlic | Low |
| Sweet | High |
| Smoke | None |
| Salt | None |
| Vinegar | Medium |
Reviews
Fetching reviews!