Buffalo Hot Sauce
by

Hot Ones Hot Sauce

37 Reviews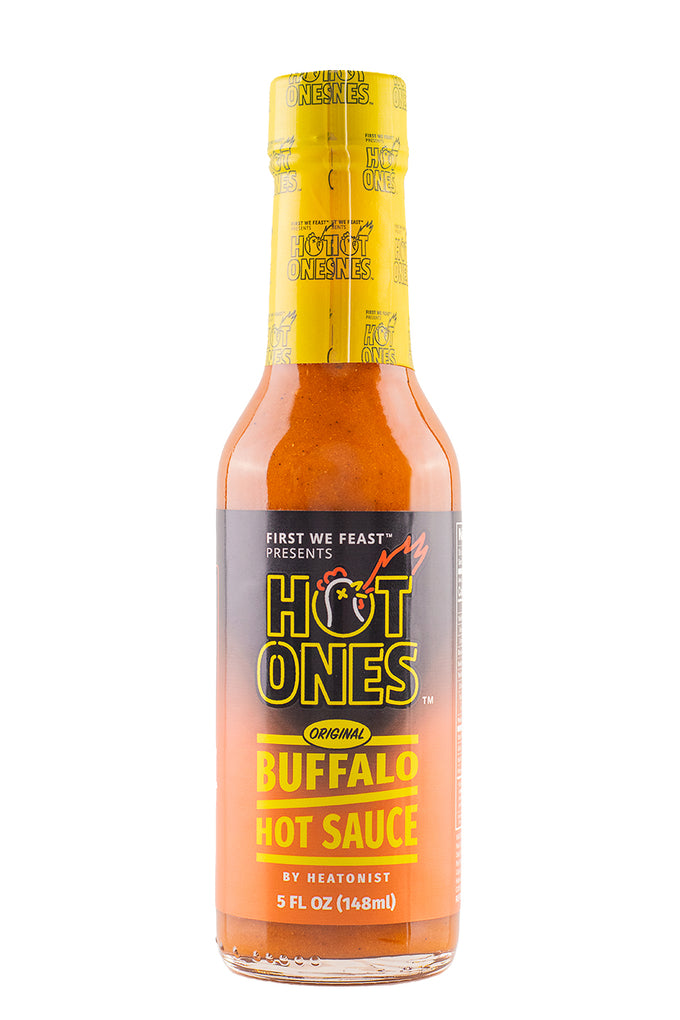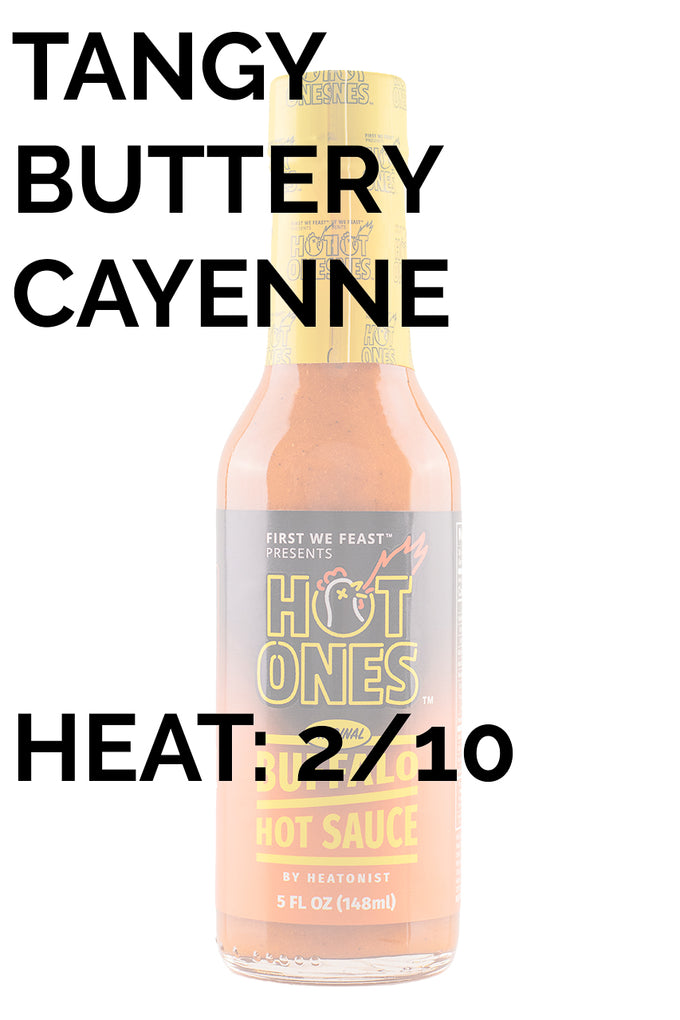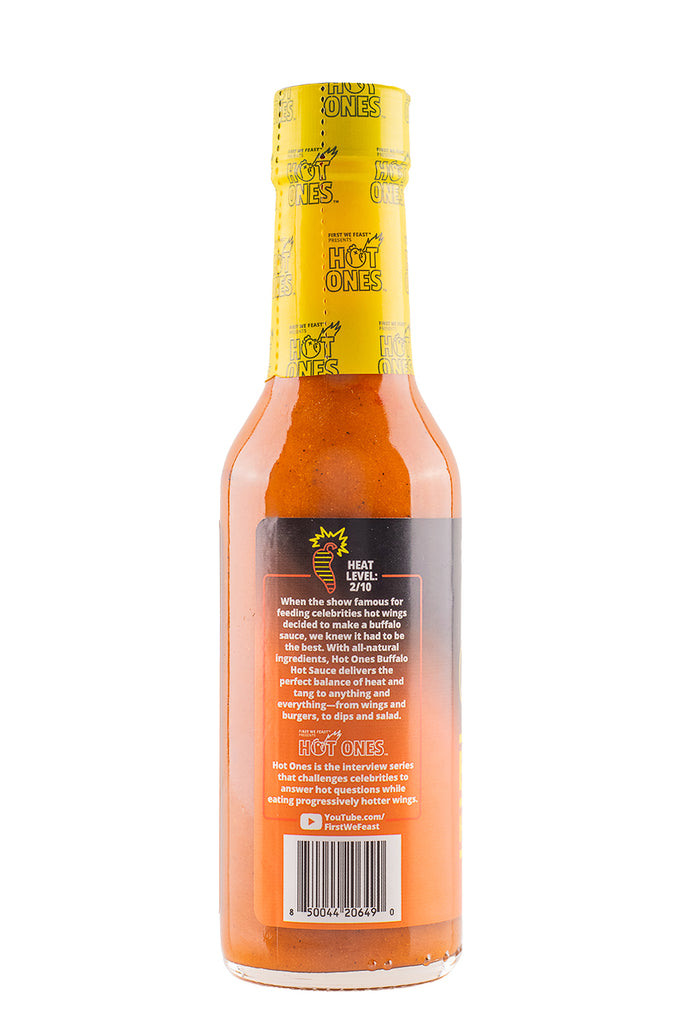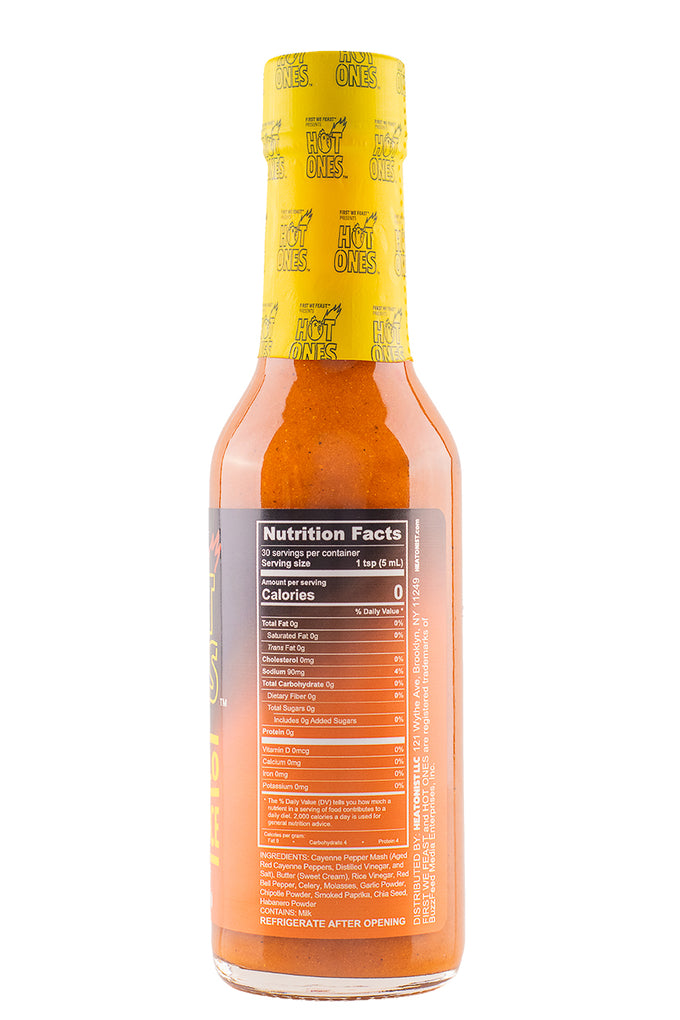 Hot Sauce Info
Introducing Hot Ones' first Buffalo sauce, a rich and tangy combination of mild Cayenne peppers, distilled vinegar and real butter (no artificial flavorings here). As a show known for feeding people chicken wings, we knew if Hot Ones put out a Buffalo sauce it had to be amazing. We drew inspiration from classic Buffalo wings and added our own twist with fun, fresh ingredients like celery, molasses, chipotle, and smoked paprika for savory goodness. With the butter and spice already in our bottle, you can pour Hot Ones Buffalo Hot Sauce directly on hot wings - no melting and mixing required. Satisfy your Buffalo wing cravings with (SPOILER ALERT) the #1 sauce in the upcoming Hot Ones Season 22 lineup!
Ingredients: Cayenne Pepper Mash (Aged
Red Cayenne Peppers, Distilled Vinegar, and
Salt), Butter (Sweet Cream), Rice Vinegar, Red
Bell Pepper, Celery, Molasses, Garlic Powder,
Chipotle Powder, Smoked Paprika, Chia Seed,
Habanero Powder
Size: 5 oz
Tasting Notes
| | |
| --- | --- |
| Heat | 2 / 10 |
| Fruit | None |
| Garlic | Medium |
| Sweet | Medium |
| Smoke | Low |
| Salt | Low |
| Vinegar | Medium |
Reviews
Fetching reviews!
Frequently Purchased With