The Seventh Reaper Hot Sauce
by

Sauce Leopard

62 Reviews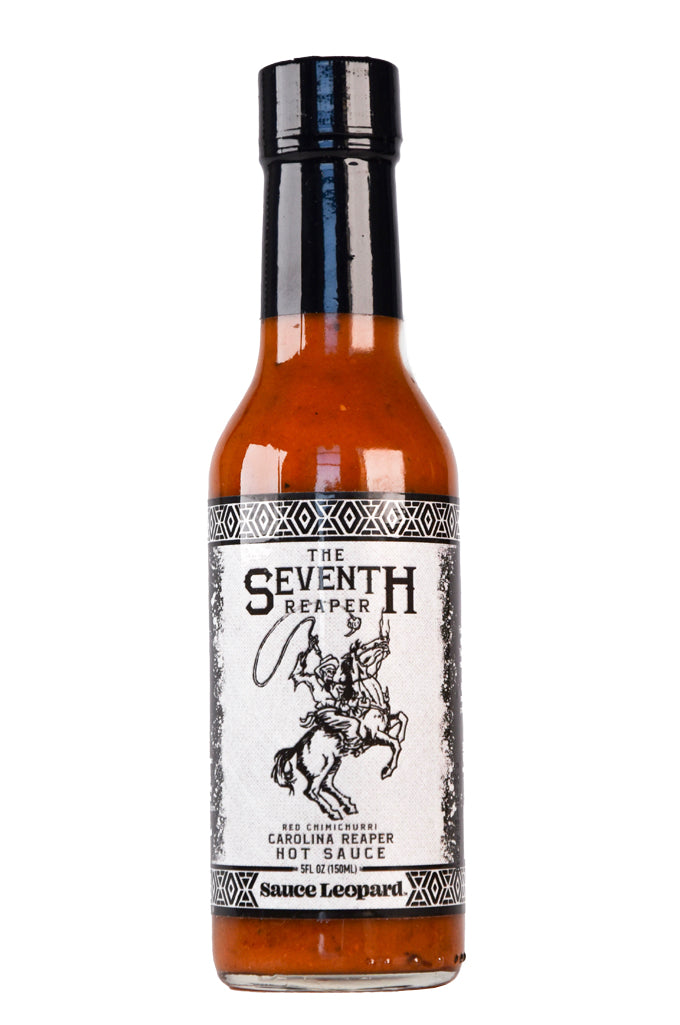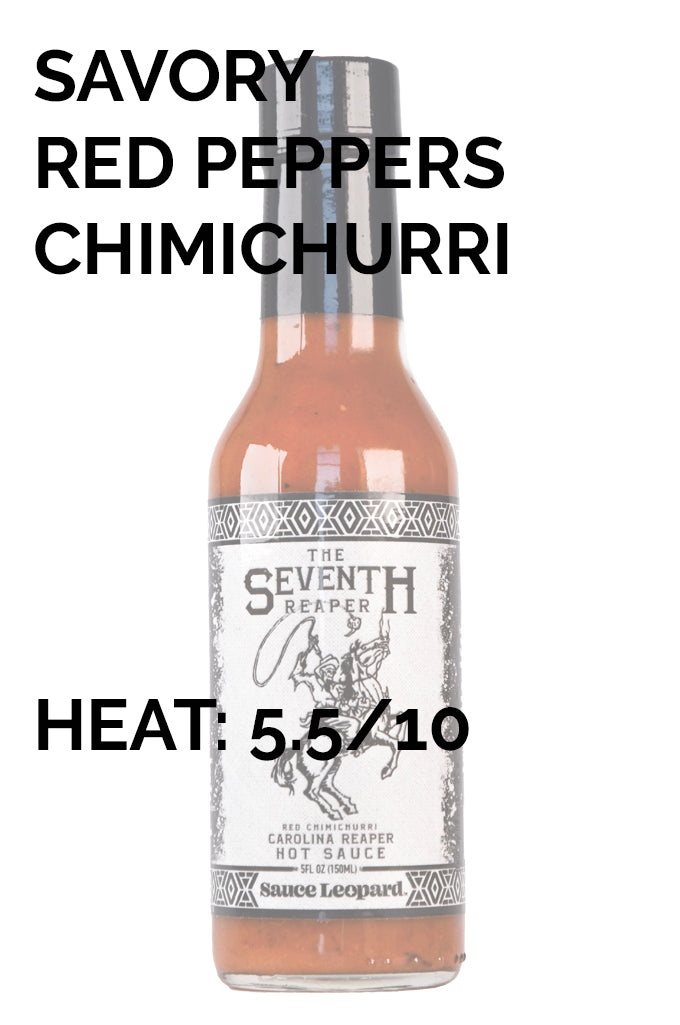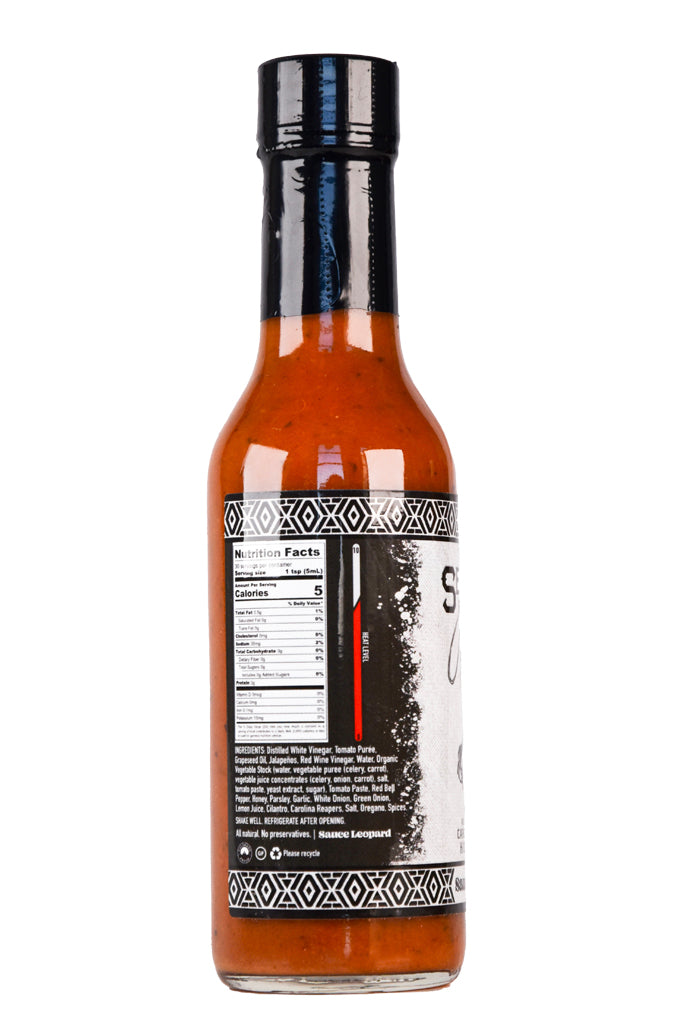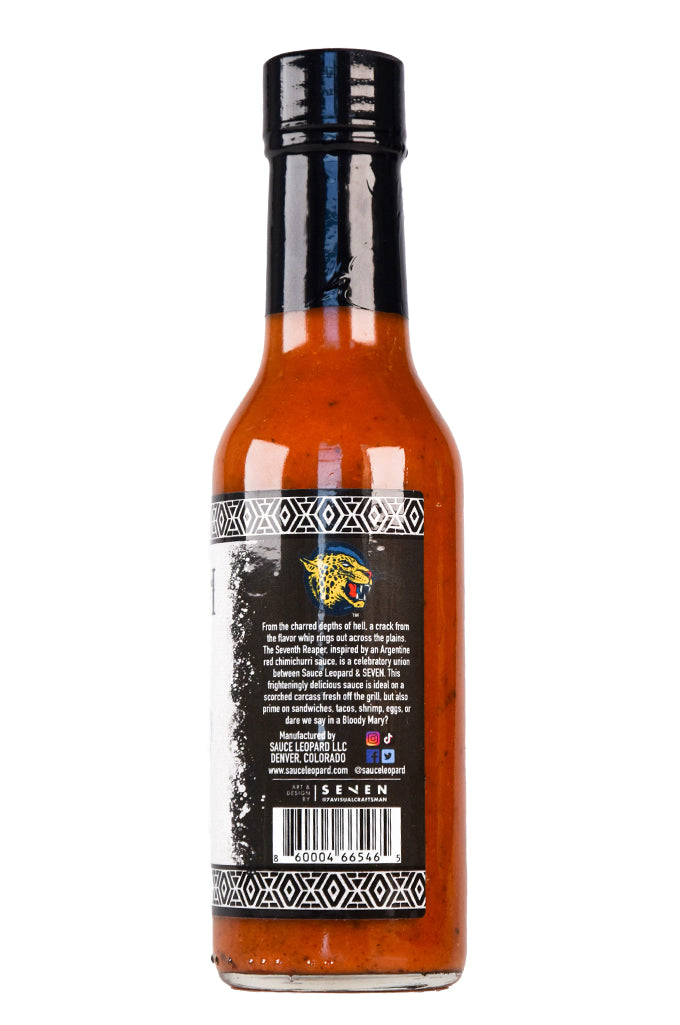 Hot Sauce Info
A newcomer to the Hot Ones hot sauce fam and the Season 18 lineup! Shaun Goodwin of Sauce Leopard dreamed up this hot sauce as an anniversary gift for a friend, basing the flavors on his Argentinian roots. While we'd seen spicy versions of the popular green chimichurri, we had yet to see a take on an Argentinian red chimichurri transformed into a hot sauce - until now! With savory notes of roasted red peppers, tomato and garlicky goodness, this is a can't-miss sauce for home chefs. Try it on roasted potatoes, fluffy omelets and steak. Oh, and did we mention it contains a couple Carolina Reaper peppers? Just two of these are enough to give this hot sauce just-over medium heat.
Ingredients: Distilled white vinegar, tomato puree, grapeseed oil, jalapenos, red wine vinegar, water, organic vegetable stock (water, vegetable puree (celery, carrot), vegetable juice concentrates (celery, onion, carrot), salt, tomato paste, red bell pepper, honey, parsley, garlic, white onion, green onion, lemon juice, cilantro, Carolina Reapers, salt, oregano, spices
Size: 5 fl oz
Tasting Notes
| | |
| --- | --- |
| Heat | 5 / 10 |
| Fruit | None |
| Garlic | High |
| Sweet | Medium |
| Smoke | Low |
| Salt | Medium |
| Vinegar | Medium |
Reviews
Fetching reviews!
Get it in a Pack!
Frequently Purchased With