At HEATONIST, we only carry all-natural hot sauces, so Da Bomb is the one sauce in the lineup we don't have in our stable. If you're looking for the ultimate in sensory disrupting, mind melting, natural-pepper heat, check out these ringers - they're sure to spice you out:
Evolution Hot Sauce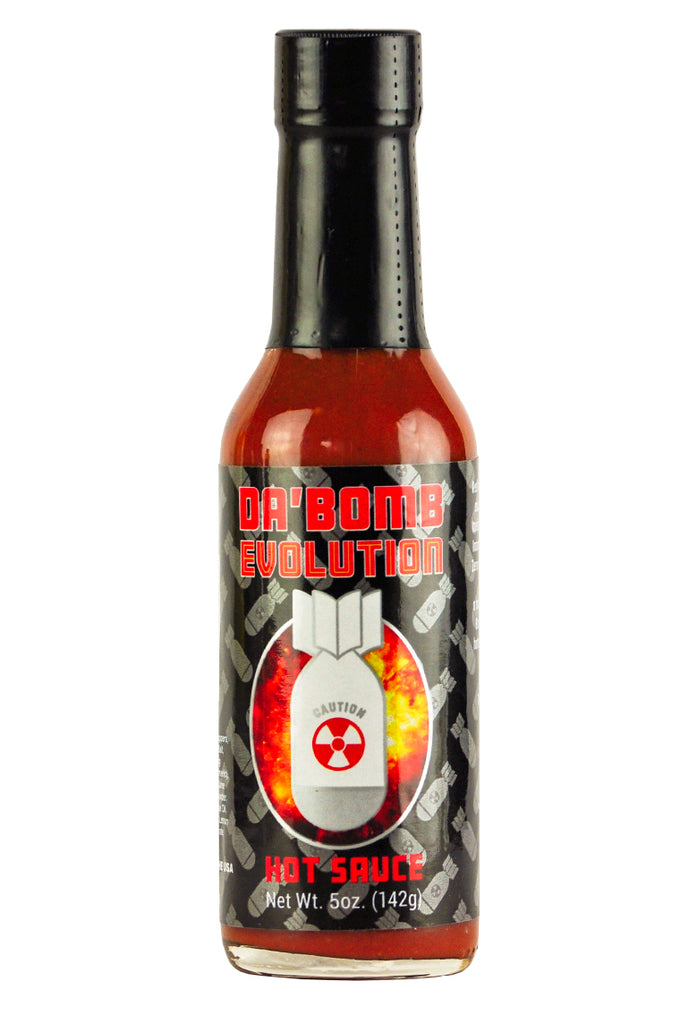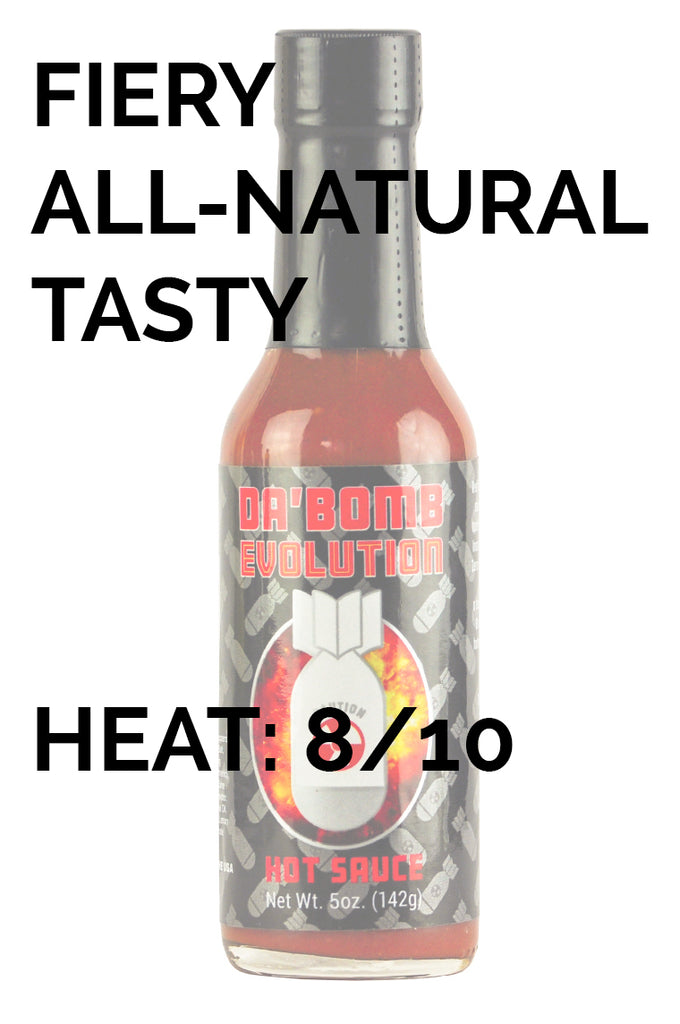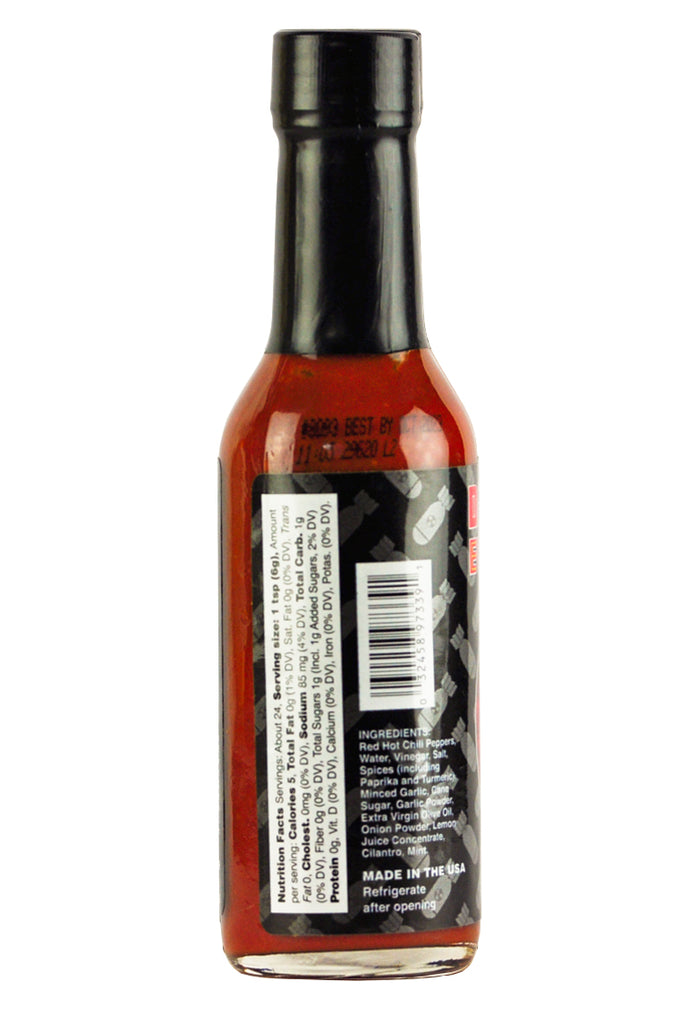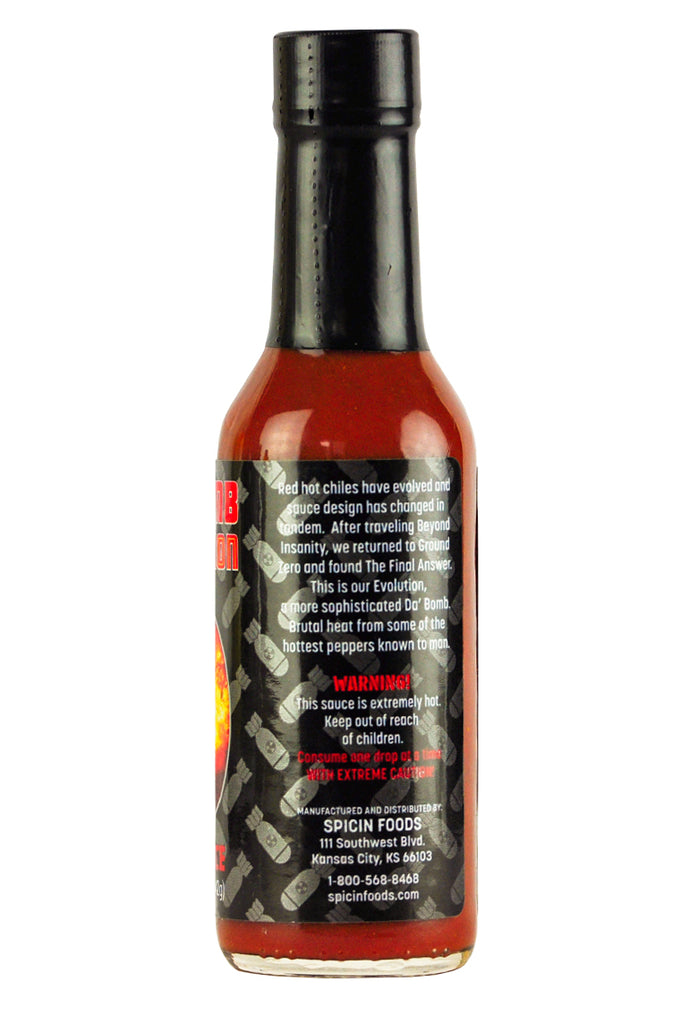 Evolution Hot Sauce
The newest hot sauce from Da Bomb!
For years Spice Lords have asked us, "Where's Da Bomb?" We've only ever carried all-natural hot sauces, which meant no Da Bomb Beyond Insanity, the vile elixir feared by celebrities and guzzled by Sean Evans. When we pointed this out to the good folks who make Da Bomb hot sauces, they were more than happy to oblige our natural bent. Introducing Da Bomb Evolution! This fresh take on the hotly hyped original packs much of the same heat but with loads of flavor. Fiery red super hot scorpion peppers are balanced with hearty spices like paprika and turmeric, as well as sugar, garlic and lemon for a sauce that stops you in your tracks as much for its savory flavor as its heat. A hint of delicate herbs like cilantro and mint finish things off and leave you wanting another bite. Hot enough to light up friends at your next wing challenge, but tasty enough to amp up shrimp and grits, rotisserie chicken or oven-roasted cauliflower. The Evolution of Da Bomb is here!
$14.00
More Info
The Last Dab: Apollo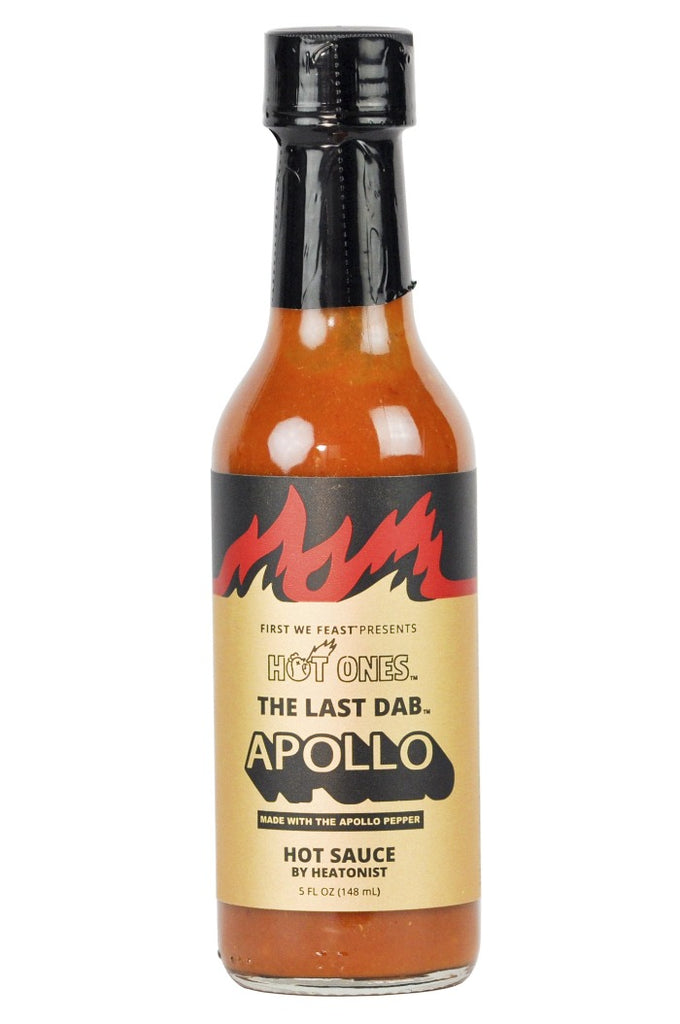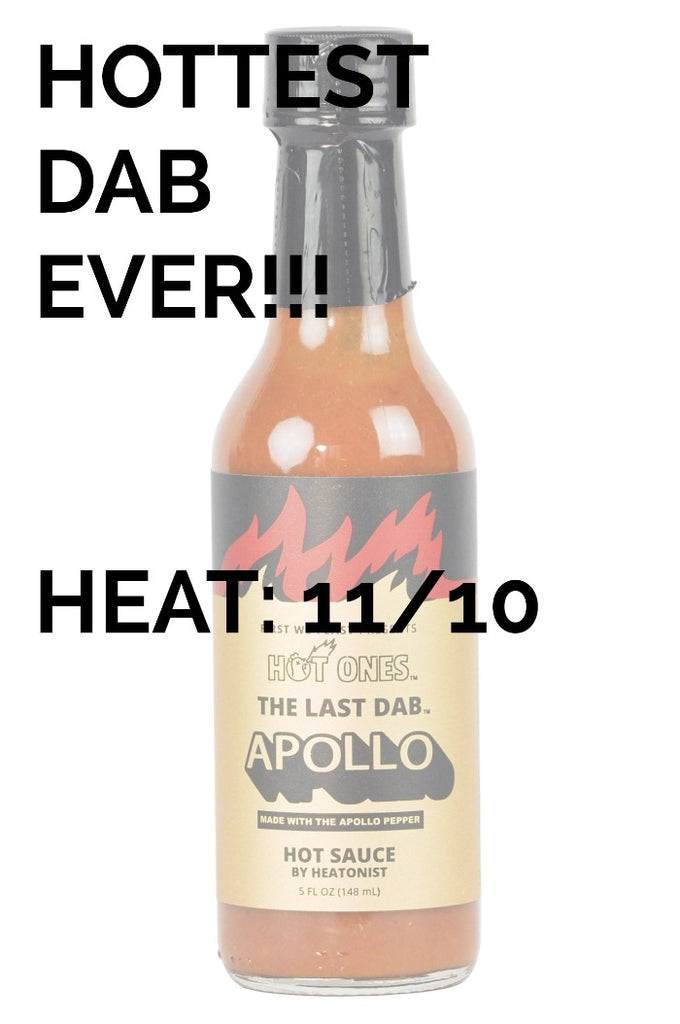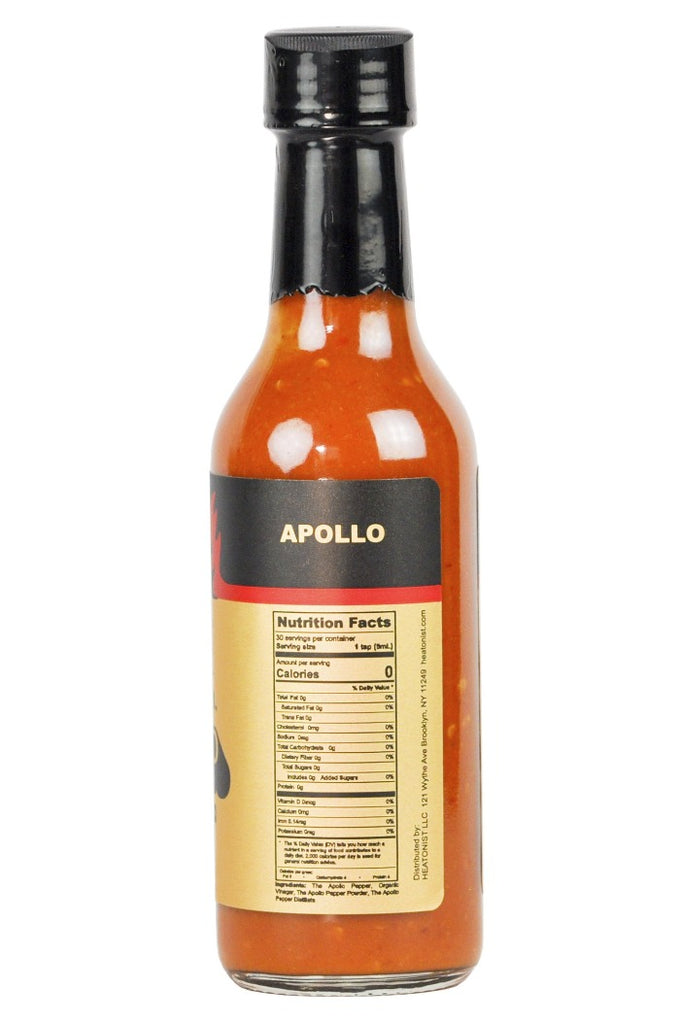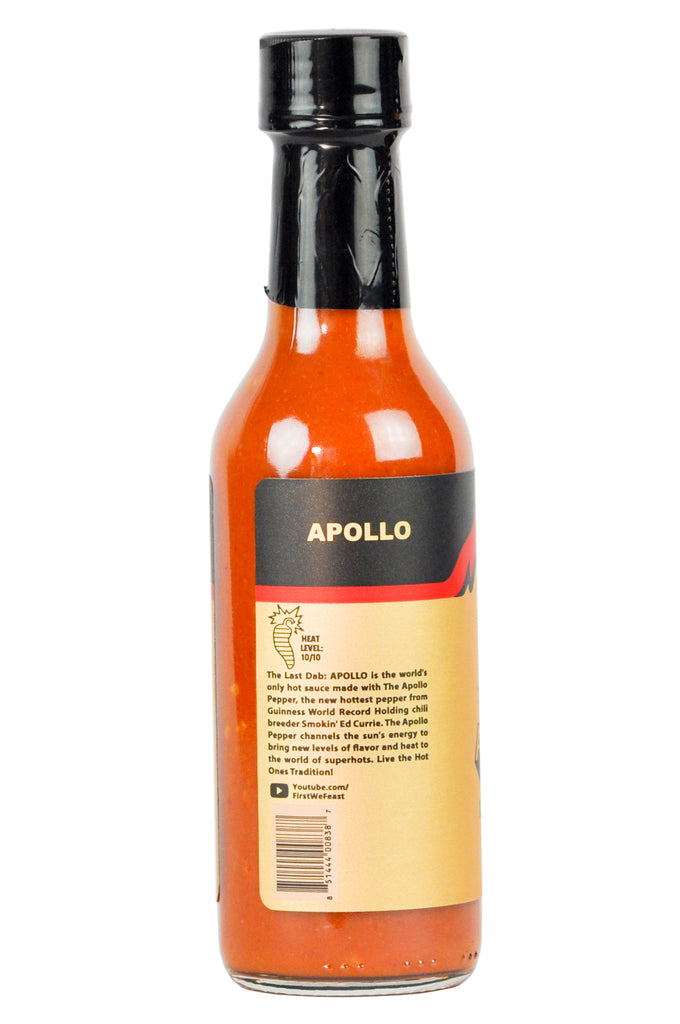 The Last Dab: Apollo
The Last Dab: Apollo joins the Hot Ones lineup as the new king of Mt. Scoville, hero of hot sauces, and crusher of celebrities and chiliheads alike. The Apollo Pepper has been carefully bred and nurtured by Guinness World Record holding chili breeder Smokin' Ed Currie of Puckerbutt Pepper Co from prized strains of his famed Carolina Reaper and Pepper X. The Apollo brings this heritage to new heights of capsaicin, packing a more concentrated punch than any of its forebears. The flavor of The Apollo comes from the sweetness of Carolina Reaper, tinged with the earthiness of Pepper X - it's a culinary powerhouse. The heat profile of The Apollo Pepper is akin to having your head slowly lit aflame. You feel the fire consume your entire skull, your tongue smolders, burning tears pour from your eyes. And then, five minutes later, the ride is over, your heart rate returns to normal, the panic subsides. This pepper is like no other.
The Last Dab: Apollo is the only sauce in the world made with the Apollo Pepper. This sauce is made from only The Apollo Pepper and very little vinegar. The pepper takes three forms in this sauce: fresh peppers, dried peppers, and distilled pepper oil (made using CO2 extraction, similar to how the highest quality essential oils are made).
$22.00
More Info
Taco Vibes Only
by
Butterfly Bakery of Vermont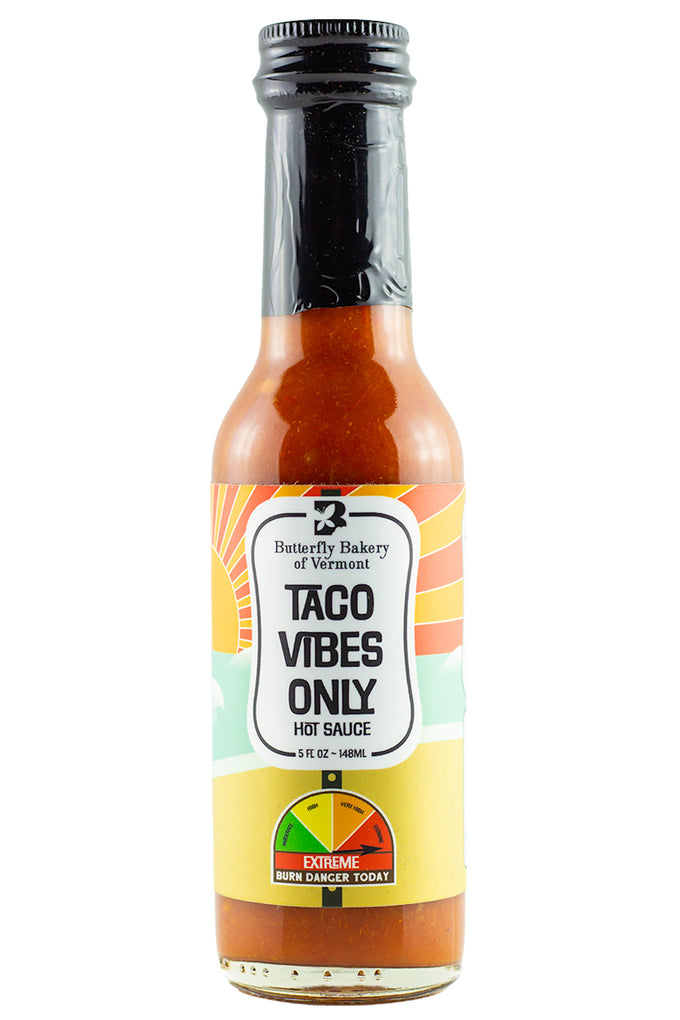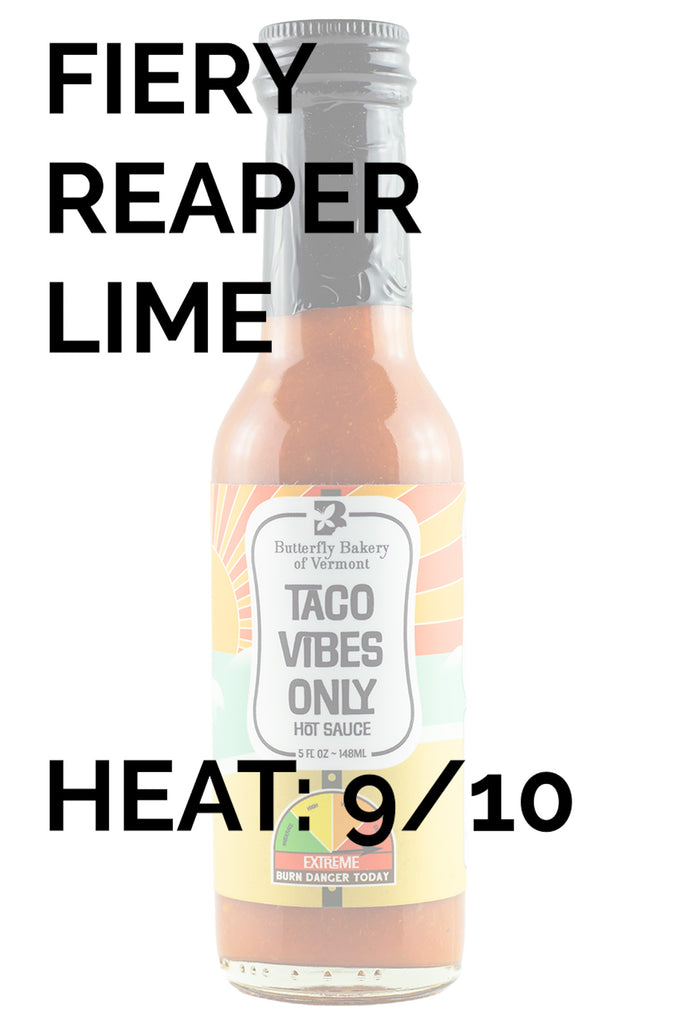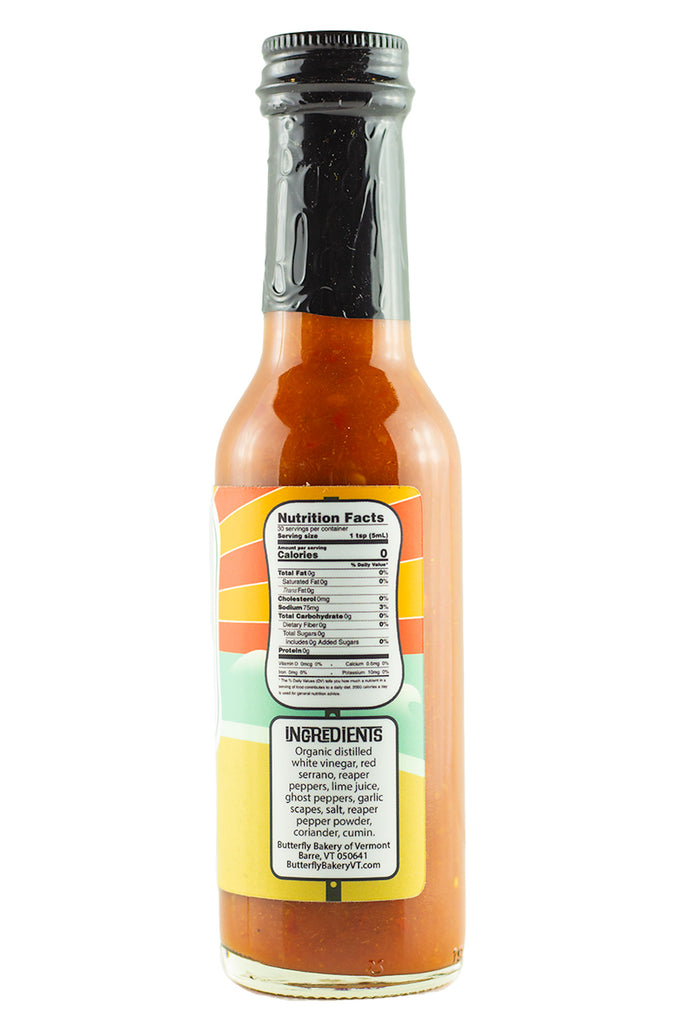 Taco Vibes Only
by
Butterfly Bakery of Vermont
Chef Claire Georges, the mastermind behind Butterfly Bakery of Vermont, knows flavor. While she typically crafts sauces that are easier on the tongue, this take on a super-spicy taco sauce proves she can do it all. Carolina Reapers and ghost peppers make this sauce perfect for the #9 wing - aka one of the top overlooks on Mt. Scoville - in the Hot Ones Season 20 lineup. A simplistic recipe lets the peppers shine, featuring lime juice, cumin and coriander to enhance their natural tangy and earthy notes. Taco Tuesdays beware!
$18.00
More Info