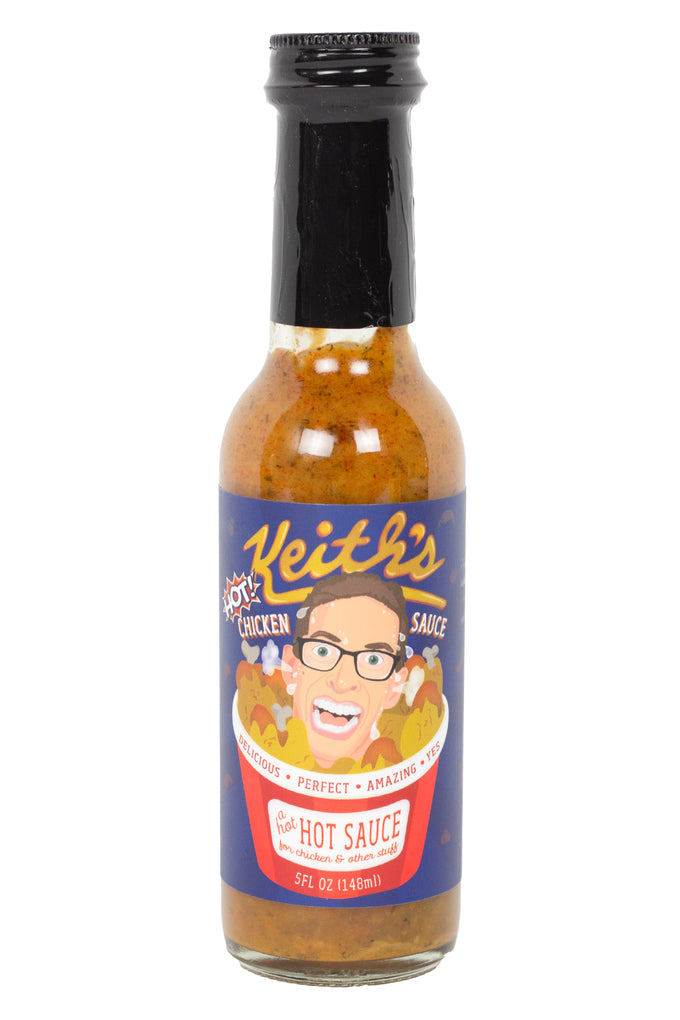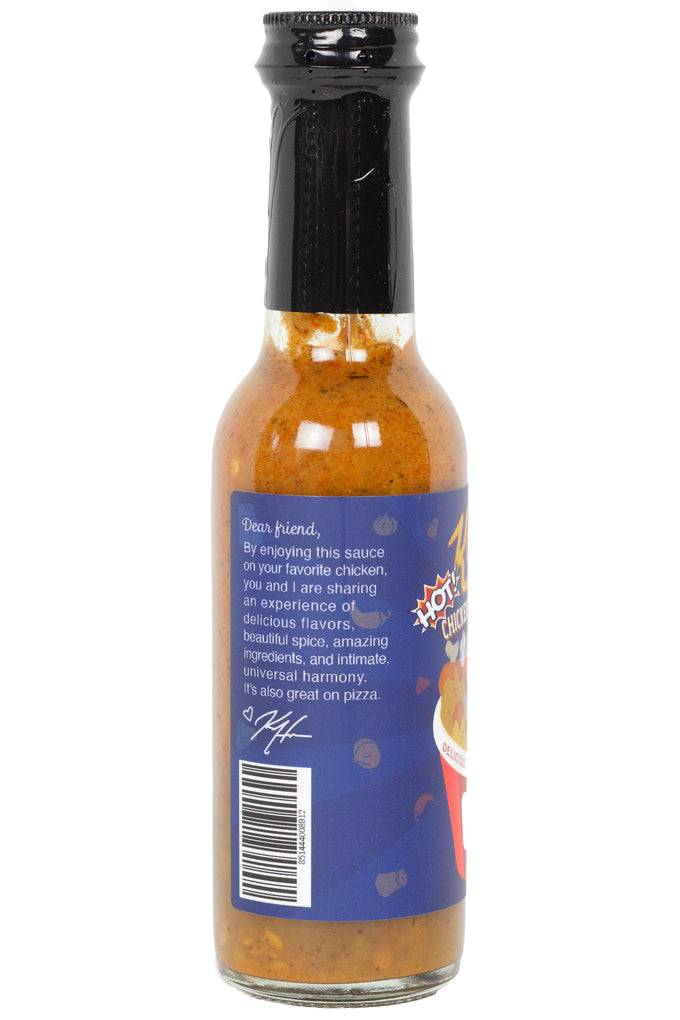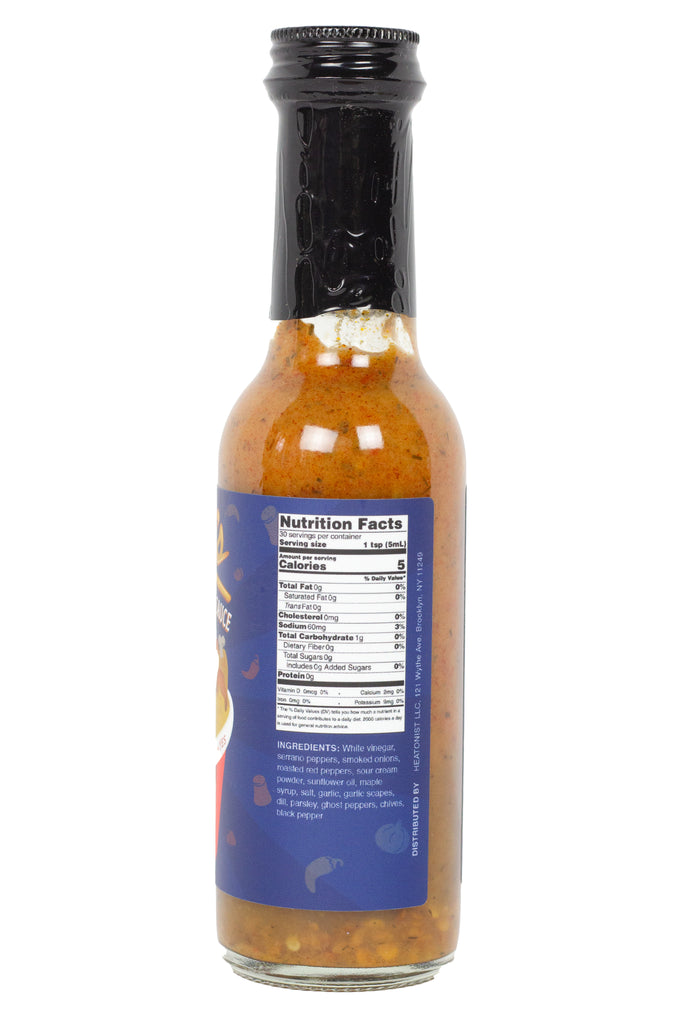 Hot Sauce Info
You loved Keith's Chicken Sauce almost as much as Keith Habersberger loves ranch, but the most common feedback we heard was "it's not hot!" Well, you asked for it and Keith is delivering. Introducing the new Keith's Hot Chicken Sauce! Same great buffalo-ranch flavor as the original, just a touch more spice thanks to a handful of ghost peppers in each handcrafted batch. Perfect for spicing up a hot chicken sandwich, wings, chicken tenders or chick'n. Also great on pizza, salad and more!
Watch Keith's video for the full story of the making of his OG Chicken sauce: https://www.youtube.com/watch?v=J214OrZYJmA
Ingredients: White vinegar, serrano peppers, smoked onions, roasted red peppers, sour cream powder, sunflower oil, maple syrup, salt, garlic, garlic scapes, dill, parsley, ghost peppers, chives, black pepper
Size: 5 fl oz
Tasting Notes
| | |
| --- | --- |
| Heat | 4 / 10 |
| Fruit | None |
| Garlic | Medium |
| Sweet | High |
| Smoke | None |
| Salt | None |
| Vinegar | High |
Reviews
Fetching reviews!
Get it in a Pack!
Frequently Purchased With