Hot Ones Season 17 Heat Pack
by

Hot Ones Hot Sauce

26 Reviews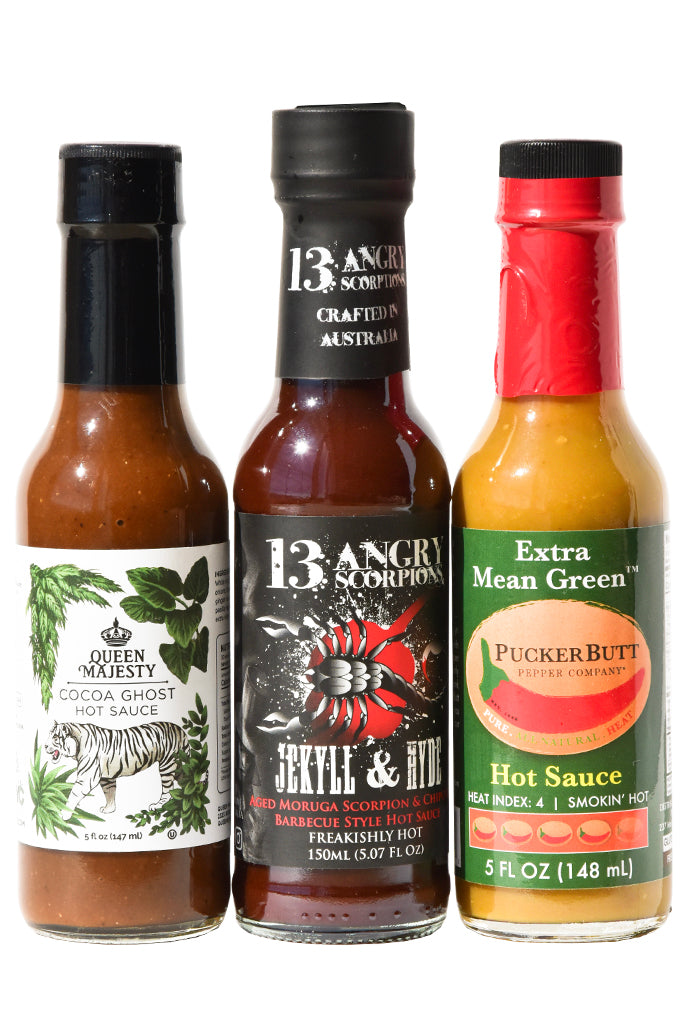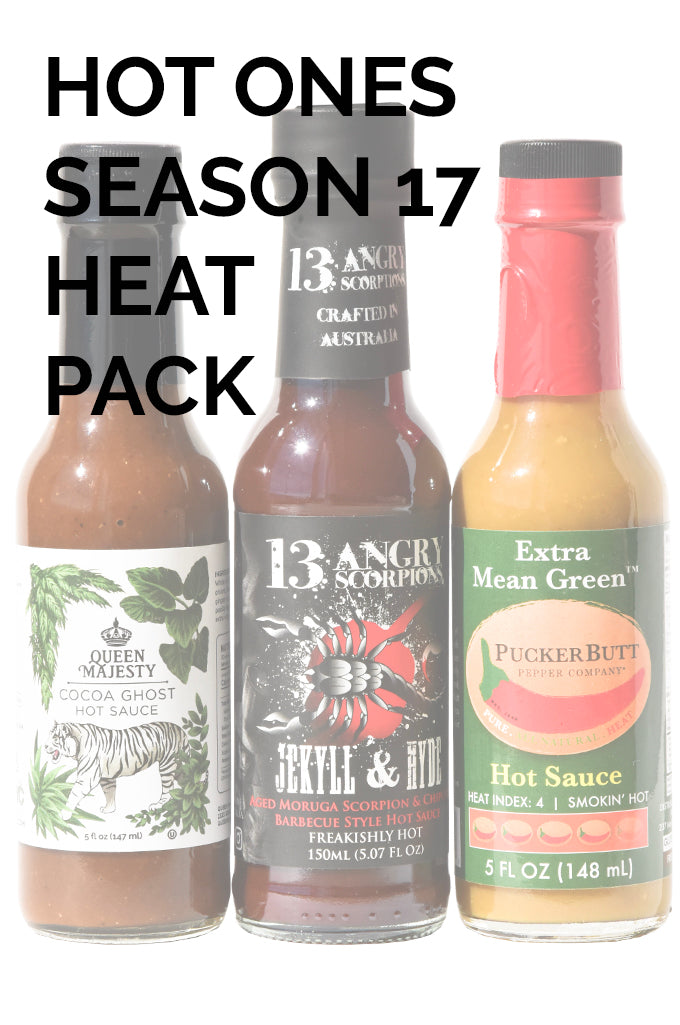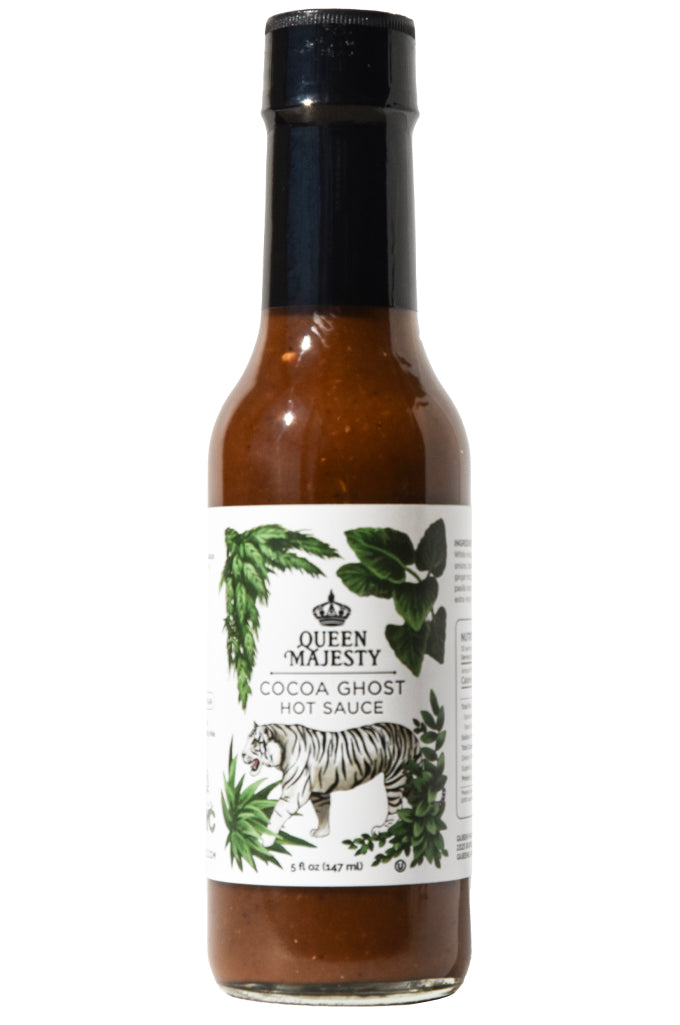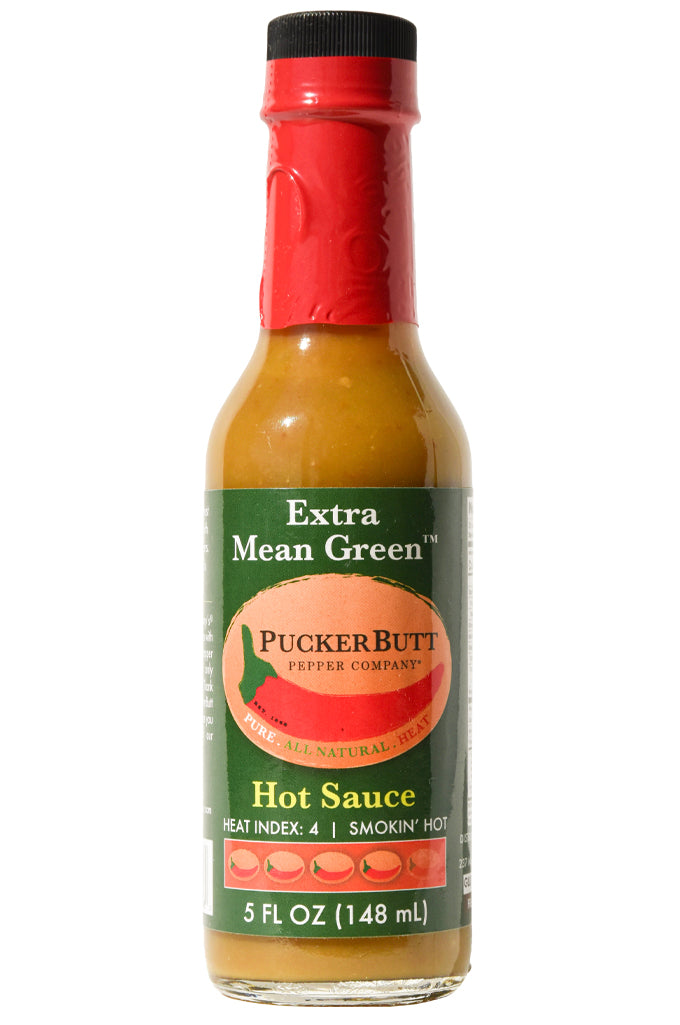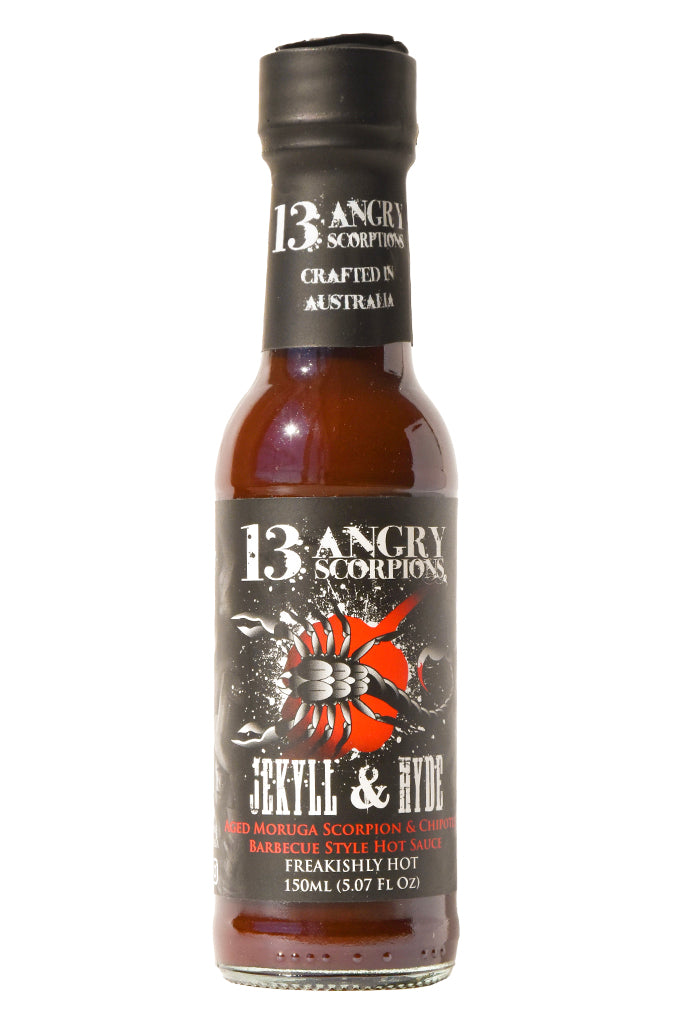 Pack Info
Woooo buddy, it's the wilder side of the Hot Ones Season 17 hot sauce lineup! Featuring ghost pepper, Moruga Scorpion chilis and Pepper X PLUS Apollo Peppers from Smokin' Ed, this is one of our most sizzling Hot Ones hot sauce sets yet. This is the hot sauce pack for folks who are looking for heat with flavor - from Queen Majesty's spicy, sweet cocoa concoction to 13 Angry Scorpions' BBQ sauce vibes and even sauce from Smokin' Ed, who created one of the tastiest, spiciest verde hot sauces we've seen in some time! Every single one would be great for adding new life to grilled meats or in a big batch of pulled pork. Just start slow, and remember: careful around the eyes!
Included Sauces
Cocoa Ghost Hot Sauce | Queen Majesty Heat: 6 / 10 Ingredients: White vinegar, pineapple juice, sweet onions, habanero peppers, ghost peppers, ginger root, garlic, pineapple, dried plums, pasilla negro, chipotle, black cocoa, extra virgin olive oil, salt & spices Size: 5 fl oz
Jekyll & Hyde Hot Sauce | 13 Angry Scorpions Heat: 7 / 10 Ingredients: Aged Moruga Scorpion Peppers, smoked red jalapenos, spices, tomato paste, apple cider vinegar, brown sugar, onion, lemon juice, garlic, ginger Size: 5 fl oz
Extra Mean Green Hot Sauce | Puckerbutt Pepper Co Heat: 9 / 10 Ingredients: Hot Green Pepper Mash (green chile peppers and vinegar), distilled vinegar, onions, garlic Size: 5 fl oz
Reviews
Fetching reviews!