Fruit-Full Hot Sauce Pack
by

HEATONIST

2 Reviews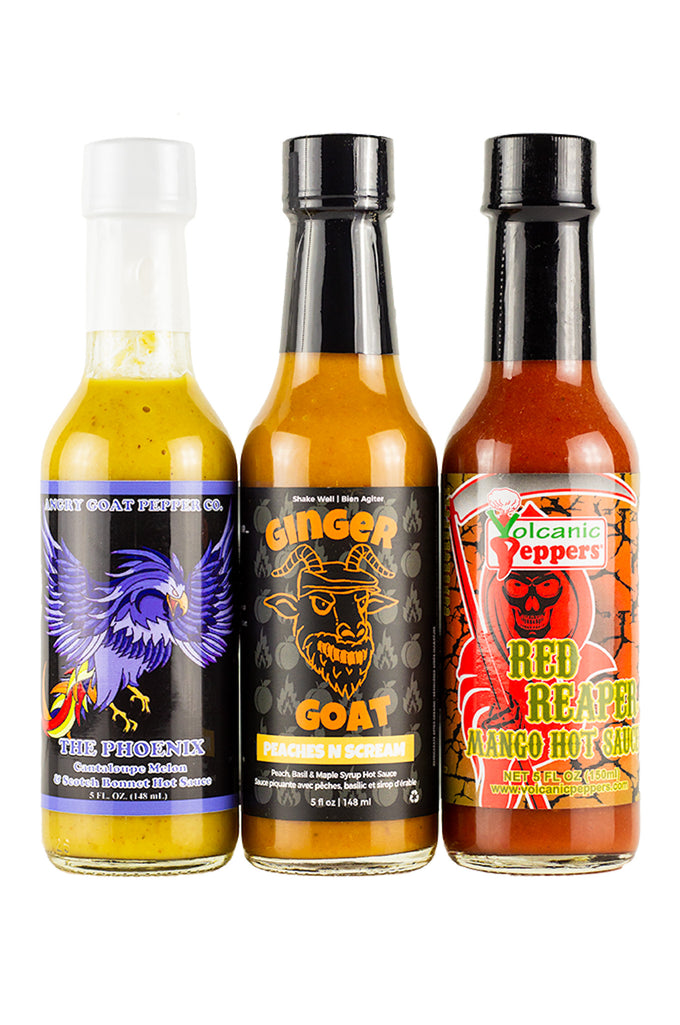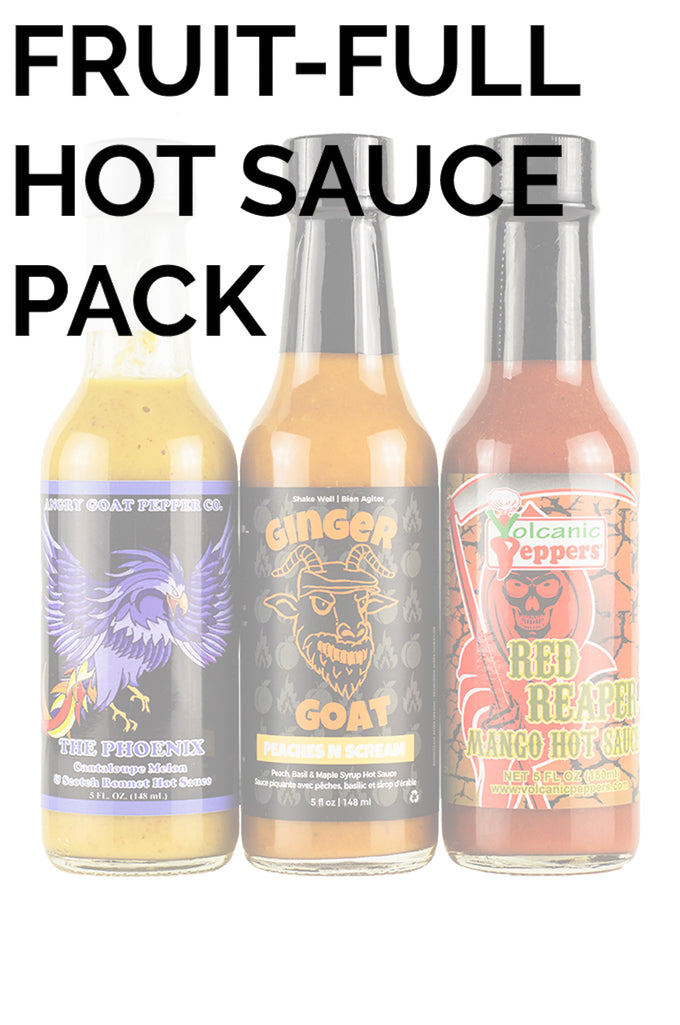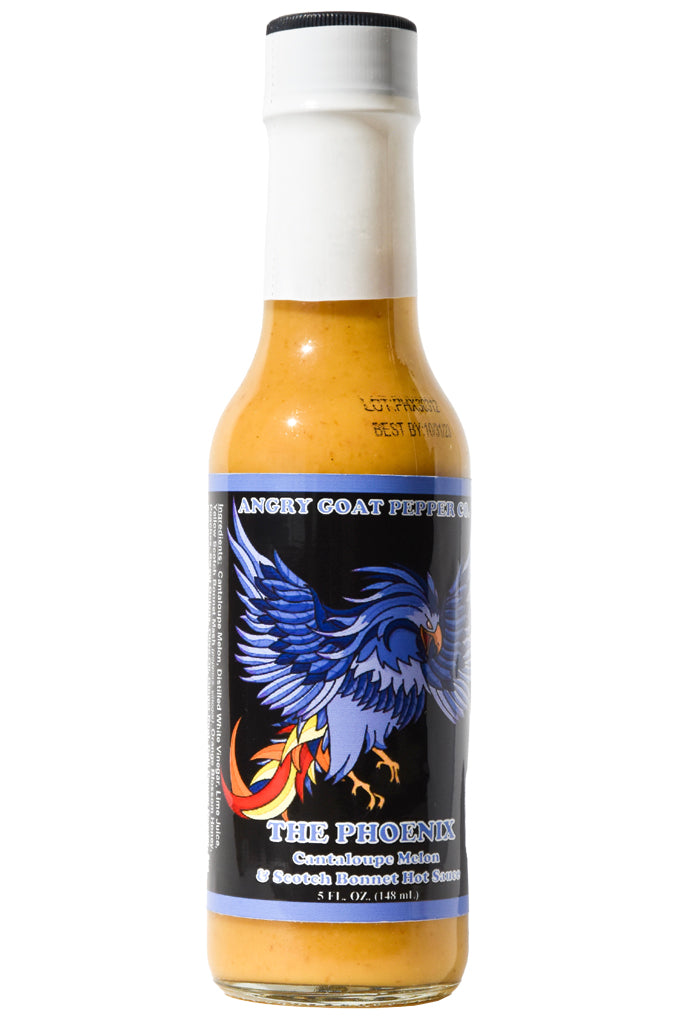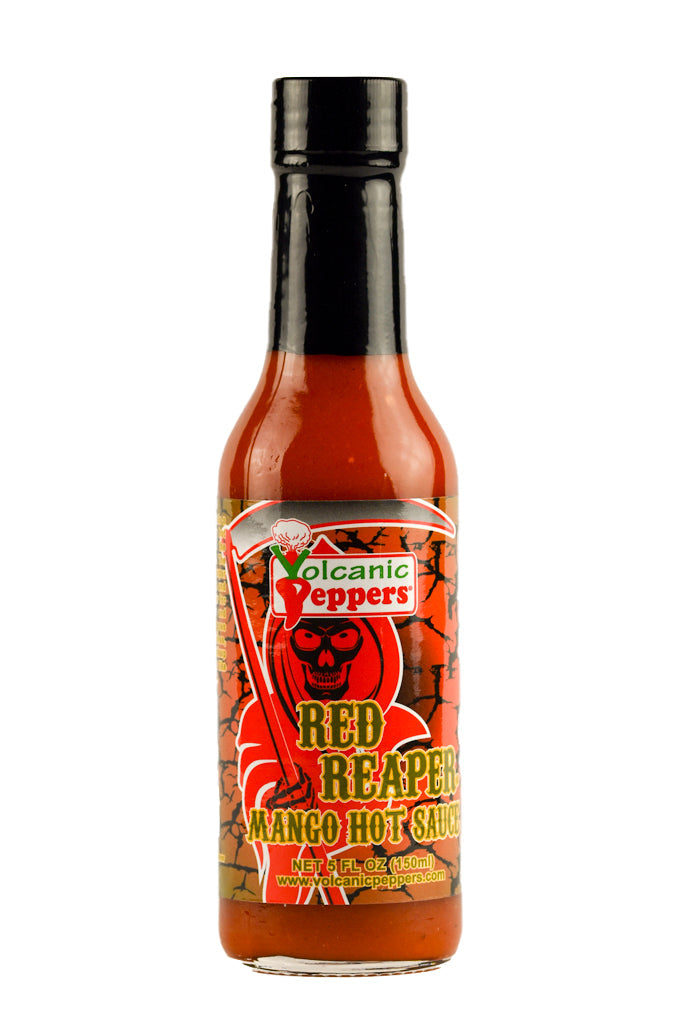 Pack Info
For the sweet-toothed spice lovers! This hot sauce gift pack features three fruit based hot sauces that perfectly balance sweet and heat, and are packed full of flavor combinations you may be surprised to see in a hot sauce. While many fruit based hot sauces tend to pair pineapple and chili (based on our unofficial, anecdotal survey), these sauces are pushing the boundaries with bountiful use of nature's candy. From floral cantaloupe and orange blossom honey, to peaches and ginger, to tropical mango and cardamom. You'll be surprised how well these hot sauces go with everything from salads, to sandwiches, to sticky wings and more. 
Included Sauces
The Phoenix Hot Sauce | Angry Goat Pepper Co Heat: 4 / 10 Ingredients: Cantaloupe melon, distilled white vinegar, lime juice, yellow Scotch Bonnet mash (peppers, vinegar), orange blossom honey, peaches, sweet onions, olive oil, ginger root, datil pepper powder, salt, garlic powder Size: 5 fl oz
Peaches N Scream Hot Sauce | Ginger Goat Heat: 6 / 10 Ingredients: Peaches, apple cider vinegar, chocolate scorpion pepper, lemon juice, sugars (maple syrup), carrots, extra virgin olive oil, ginger, garlic, paprika, kosher salt, spices Size: 5 fl oz
Red Reaper Mango Hot Sauce | Volcanic Peppers Heat: 8 / 10 Ingredients: Mango, chile peppers (Reaper, Habanero, Ghost, Thai), orange juice (filtered water and orange juice concentrate), lime (water and lime concentrate), apple cider vinegar, sugar, salt, vitamin C, cardamom, chia seed Size: 5 fl oz
Reviews
Fetching reviews!