Hot Ones Season 20 Heat Pack
by

Hot Ones Hot Sauce

24 Reviews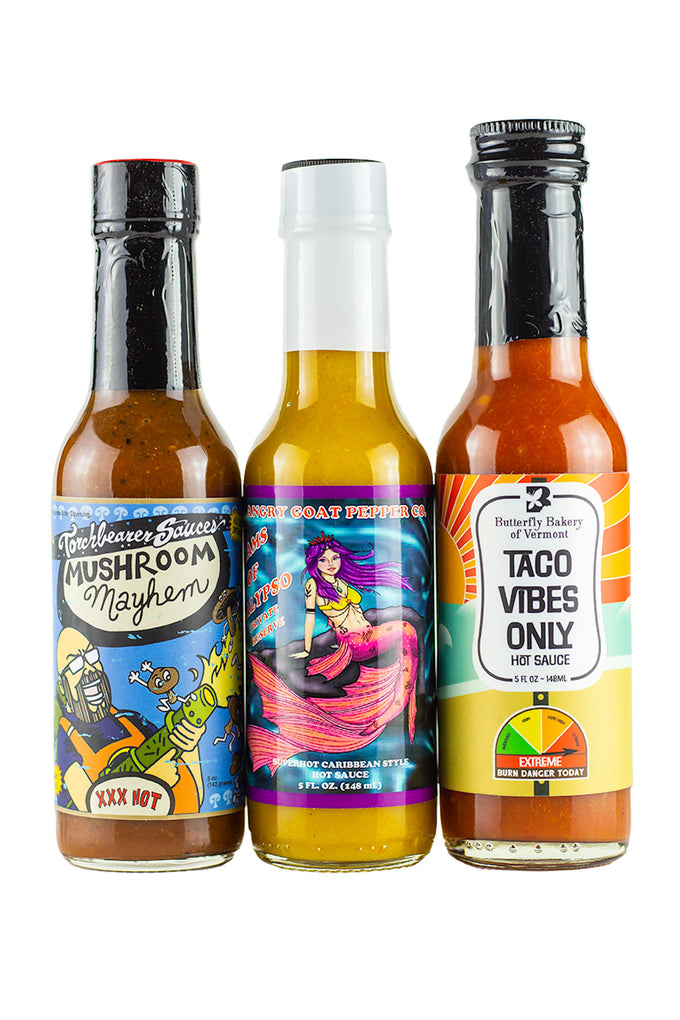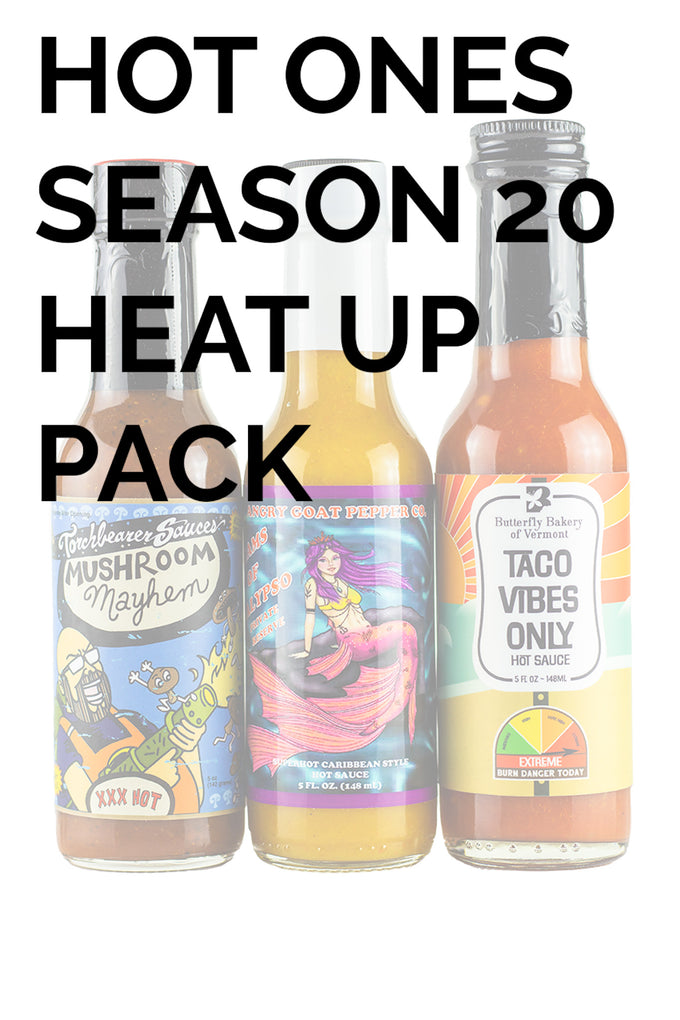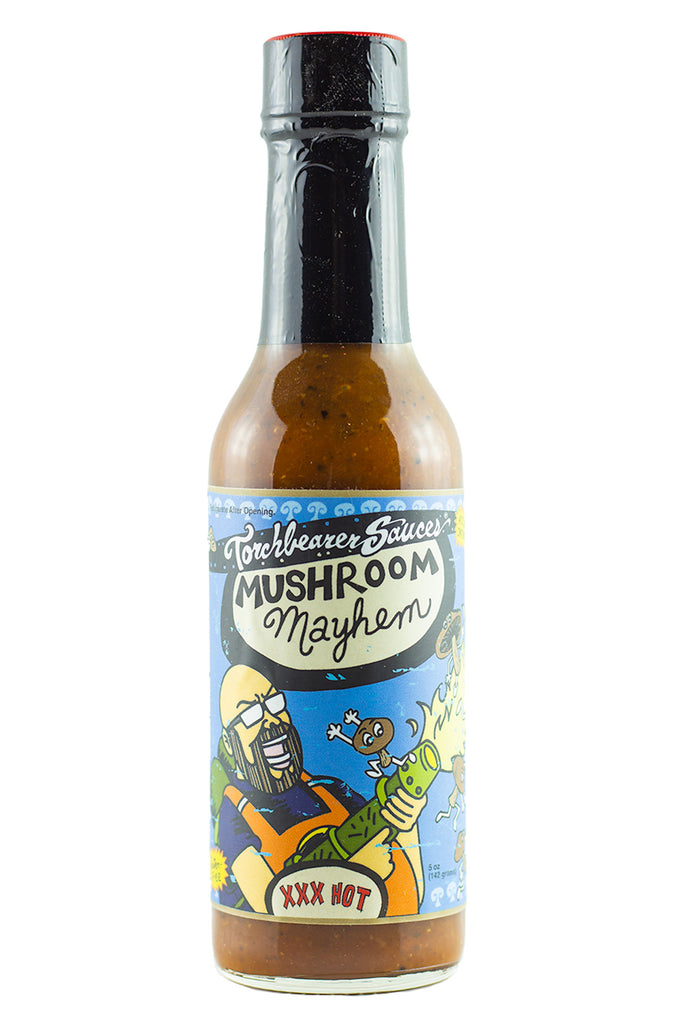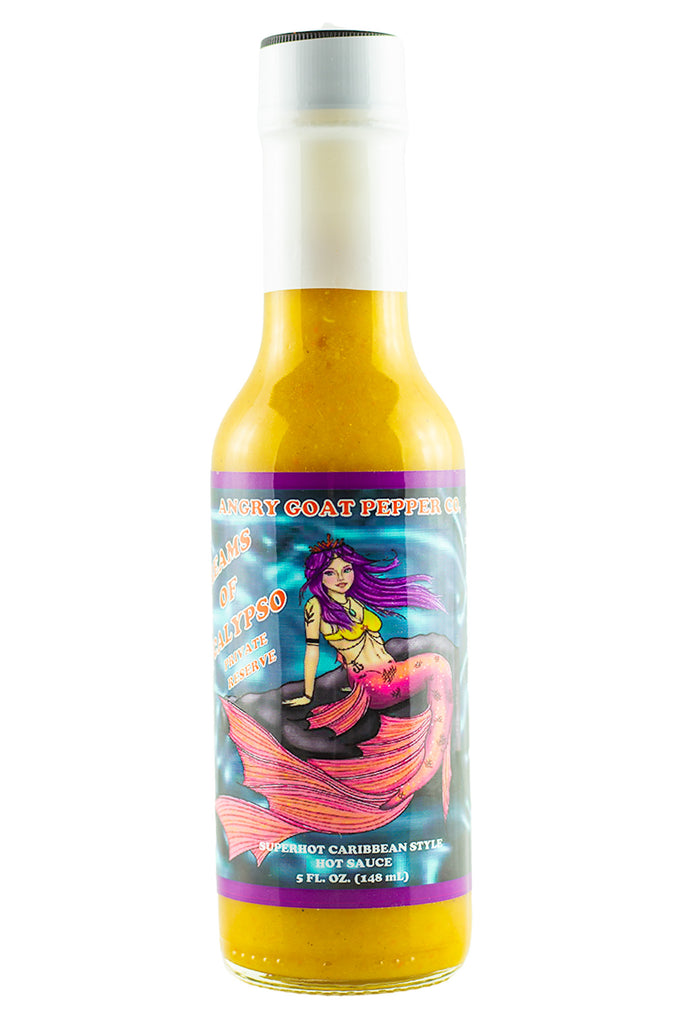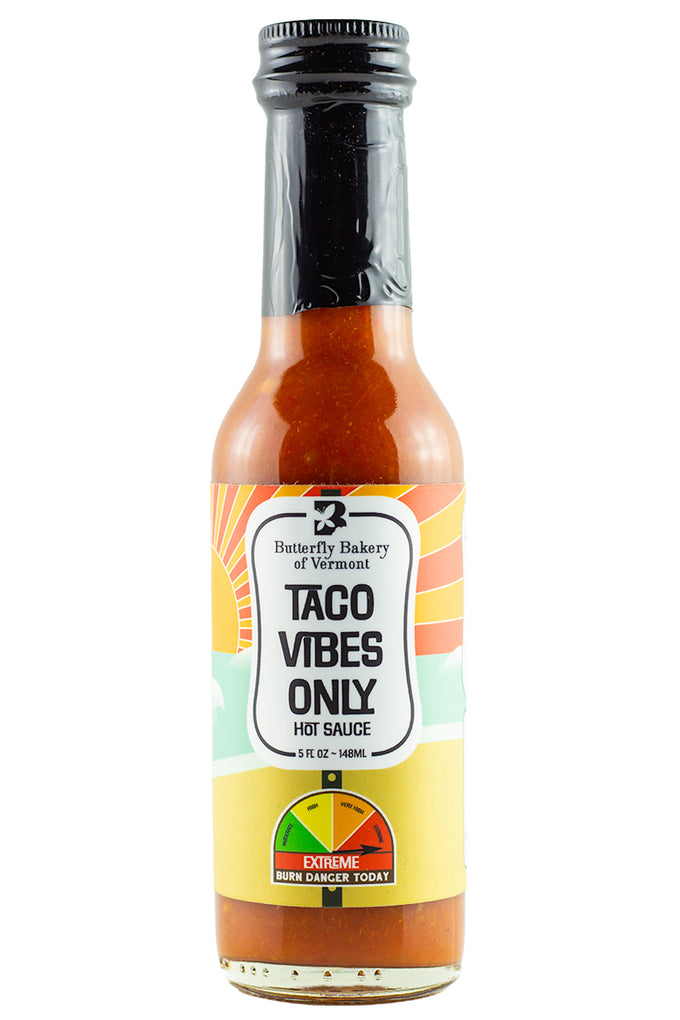 Pack Info
Meet the wilder side of Hot Ones Season 20! Featuring the sixth, seventh and ninth sauces in the Hot Ones lineup, this set brings the fire power with chilis like habanero, scorpion pepper, 7-Pot, ghost pepper and Carolina Reaper. The hotter side of the Hot Ones lineup isn't just about lighting you up, though! Each of these hot sauces are made with potent flavor combinations, like umami-packed mushrooms and horseradish, sweet-tropical pineapple, mango and mustard, or lime juice, serranos, cumin and coriander. Reach for these sauces when you're looking to eat something special and spicy! 
Included Sauces
Mushroom Mayhem | Torchbearer Sauces Heat: 6 / 10 Ingredients: Red wine vinegar, tomato paste, water, habanero pepper, brown sugar, scorpion pepper, mandarin orange, horseradish, garlic, molasses, black pepper, salt, shiitake mushroom powder, portobello mushroom powder, allspice, paprika Size: 5 fl oz
Dreams of Calypso | Angry Goat Pepper Co Heat: 7 / 10 Ingredients: Yellow 7-pot pepper mash (7-pot peppers, vinegar), pineapple, mango, lime juice, prepared yellow mustard (distilled vinegar, #1 mustard seed, salt, turmeric and spices), carrots, distilled vinegar, cane sugar, yellow bell peppers, sea salt, granulated garlic, allspice Size: 5 fl oz
Taco Vibes Only | Butterfly Bakery of Vermont Heat: 9 / 10 Ingredients: Organic distilled white vinegar, red serrano, reaper peppers, lime juice, ghost peppers, garlic scapes, salt, reaper pepper powder, coriander, cumin Size: 5 fl oz
Reviews
Fetching reviews!
Frequently Purchased With