The Classic - Pepper X Edition
by

Hot Ones Hot Sauce

64 Reviews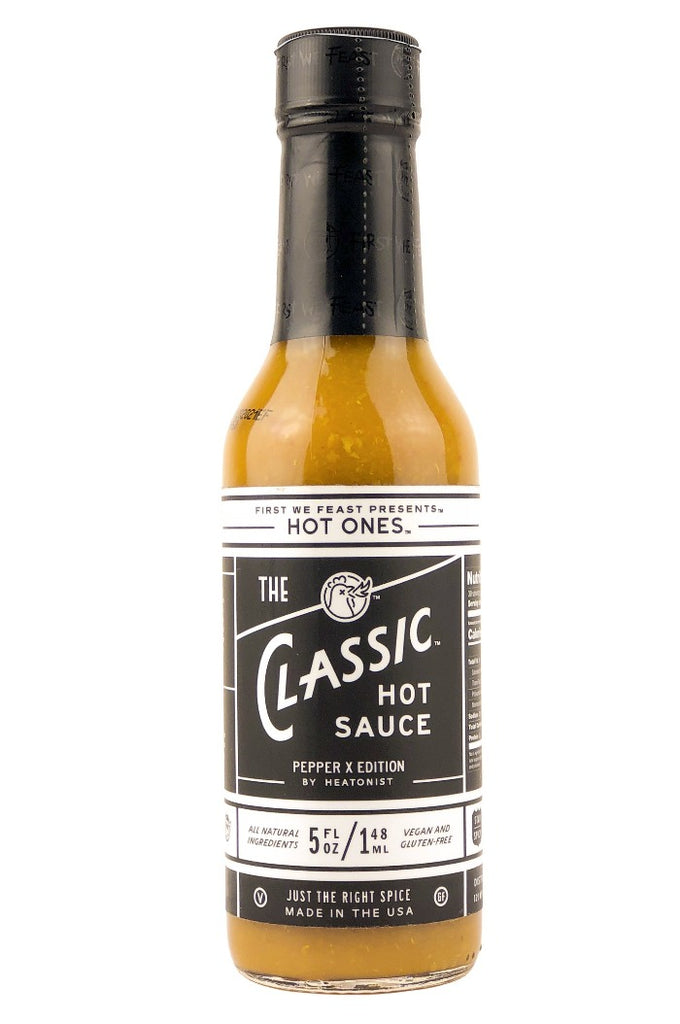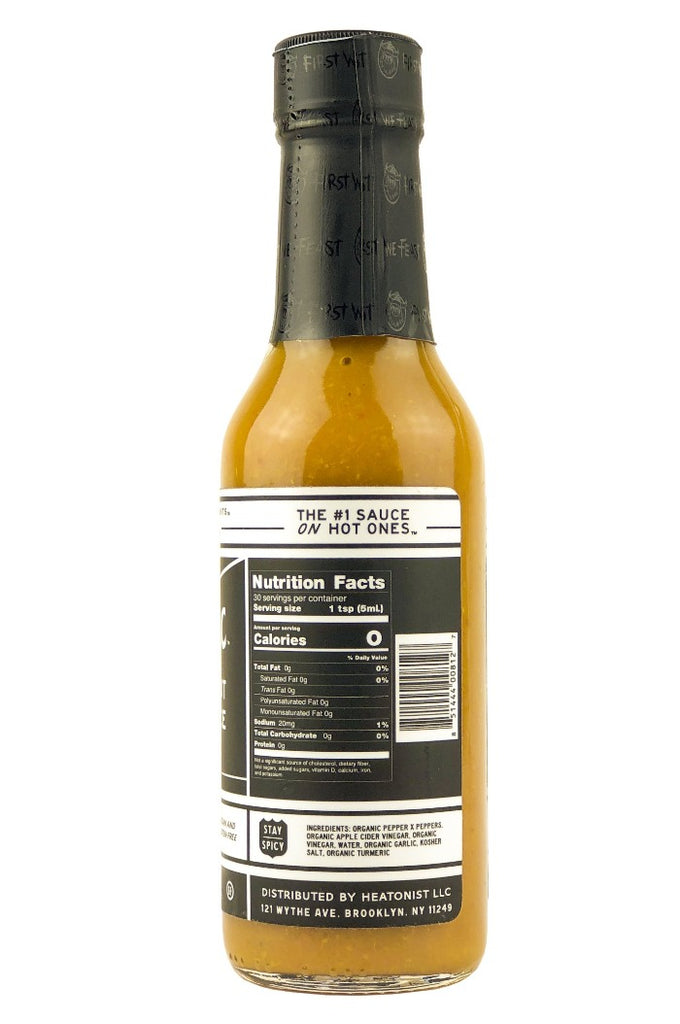 Hot Sauce Info
What do you get when you mix the iconic splashy texture of Hot Ones The Classic with the earthy flavor and gut punching heat of Pepper X? An instant hit is what! Ever since we teased it as a limited-edition drop last December, pepper heads have been clamoring for more of The Classic: Pepper X Edition. A powerful slow-building burn combines with tart apple cider vinegar, garlic and turmeric for a craveable heater you can throw on anything. If you're feeling adventurous, try it on a bold batch of wings or take it easy and toss a couple dashes into hummus for a quick dipping sauce. Just beware… the splashier the sauce the quicker it pours!
Ingredients: Organic Pepper X peppers, organic apple cider vinegar, organic vinegar, water, organic garlic, kosher salt, organic turmeric
Size: 5 fl oz
Tasting Notes
| | |
| --- | --- |
| Heat | 9 / 10 |
| Fruit | None |
| Garlic | Medium |
| Sweet | Medium |
| Smoke | None |
| Salt | None |
| Vinegar | Medium |
Reviews
Fetching reviews!